Pandemic Reveals Strengths & Weaknesses Of Companies, Making Some Ripe For Sale
By Judith Bachman
In the deep darkness of the pandemic, there was a moment of paralysis – a time when businesses and investors had to absorb the magnitude of the crisis and evaluate what to do next. Six months in, we are noting an uptick of mergers and acquisitions.
At the apex of the pandemic, deal volume plunged by more than 50 percent compared to year-to-date activity, according to multiple sources that track sales activity. But since July, the need to forge forward has spurred a resurgence in deals both large and small, including here in Rockland County, and in the Hudson Valley.
What can be gleaned from this development is that businesses and investors are increasingly viewing this time of transition to be an opportune time to make a deal.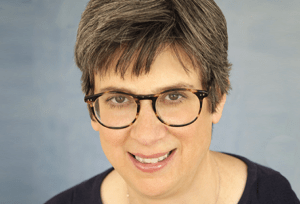 For some, the decision stems from a lack of confidence in the financial markets, even though they seemed to be more impervious during the coronavirus pandemic. Ongoing uncertainty spells risk in the financial markets. Instead, they are prospecting for more stable, predictable investment opportunities. Acquisition of a business that can demonstrate favorable results over the past several years—and most importantly, has been resilient during past economic downturns—can indeed be a very a prudent investment.
Also, business owners who had been contemplating retiring in the next five years may want to think about palm trees and golf tees sooner – this could be the time to capitalize on the heightened interest for business acquisitions. "As with any expanded pool of potential buyers, there is an enhanced ability to command the best price." Jan Weinberg, Senior Broker with Synergy Business Brokers, remarked.
Naturally, there is heightened interest in sectors that have flourished in these challenging times. Cybersecurity and IT companies had a record spring and summer as they were called on to assist businesses pivoting to entirely remote workforces.  These companies are prime targets for acquisition as they are awash in cash and newfound customers.
For companies that are struggling, mergers and acquisitions may offer a lifeline as well. In making a deal, businesses can expand their customer base, fortify cash flow, and broaden their capabilities.
Moreover, the upcoming elections and chance of a tax code overhaul is also driving up the pace of transactions.
"A sale enables an owner to collect millions of dollars at capital gains rates (in what may be a closing window for this kind of favorable tax treatment.)" said Mark Stevens, CEO of Almost Science.us (guiding clients in marketing and selling their companies at high valuations).
A word of caution, however. Don't act rash. Make sure to do due diligence – – part of a transaction where the buyer reviews the books and records of the seller to ensure that their representations about the business are true.  In world upended by the pandemic, methodical study of a business' assets and prospects is critical to acquiring a business.
Judith Bachman is the founder and principal of The Bachman Law Firm PLLC in New City. judith@thebachmanlawfirm.com 845-639-3210, thebachmanlawfirm.com