Review Indemnity And Insurance Clauses To Guard Against Unknowns Such As Pandemics
By Judith Bachman
You know that small print in your contracts? Never has it been more important to understand just what the language means, particularly when parsing the difference between indemnity clauses and insurance clauses in commercial contracts. Typically, they serve different but overlapping purposes. But the pandemic, which has left businesses reeling and trying to figure out what protections they might have, brings to light why the fine print matters.
In most commercial contracts, each party is required to carry insurance to protect themselves and the other party for varying risks. If your insurance contract does not provide relief, it's possible that the entity you're doing business with does.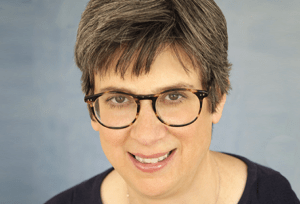 An indemnification clause in a contract serves to shift the risk of liability from one party to another. Ingargiola v. Waheguru Mgmt., 5 A.D.3d 732, 774 N.Y.S.2d 557 (2d Dep't 2004). The party granting the indemnity promises to hold the beneficiary party harmless from the proscribed risks and to defend that beneficiary party in any litigation covered by the indemnity provision.
Here is the language of a sample indemnification clause:
EACH BORROWER SHALL INDEMNIFY AND HOLD HARMLESS THE INDEMNITEES AGAINST ANY CLAIMS THAT MAY BE INCURRED BY OR ASSERTED AGAINST ANY INDEMNITEE, INCLUDING CLAIMS ASSERTED BY ANY OBLIGOR OR OTHER PERSON OR ARISING FROM THE NEGLIGENCE OF AN INDEMNITEE.
Note that generally indemnification clauses do not refer to any monetary amounts. They are a blanket assumption of risk by the granting party to the beneficiary party.
In contrast, an insurance clause in a contract imposes a requirement on one party to obtain particular amounts of insurance coverage for the benefit of the other party.
Here is the language of a sample insurance clause:
SUPPLIER WILL MAINTAIN COMMERCIAL GENERAL LIABILITY INSURANCE OF NOT LESS THAN $2,000,000 COMBINED SINGLE LIMIT FOR BODILY INJURY AND PROPERTY DAMAGE.  RETAILER SHALL BE LISTED AS AN ADDITIONAL INSURED ON SUPPLIER'S POLICY.
The two clauses – indemnity clause and insurance clause – overlap in that an insurance clause ensures that a fund of money, i.e., the applicable insurance policy, is available to cover the risk of loss that has been assumed in the indemnity clause.
If a contract contains either, or both, an indemnity clause or insurance protection, there might be relief for losses in the pandemic.  For instance, a catering company might have a provision in its standard form contract requiring its customers to purchase event cancellation insurance and list the catering company as an additional insured. If a wedding had to be cancelled because of the coronavirus shutdown, that customer's insurance might provide money to be paid to the catering company, as an additional insured, to cover the lost revenue from the cancelled event.
While the pandemic has caused serious challenges to many businesses, there are resources available to help them navigate through those challenges.  Business owners should consider every possibility, including the benefits of their contractual insurance and indemnity clauses.
Judith Bachman is the founder and principal of The Bachman Law Firm PLLC in New City. judith@thebachmanlawfirm.com 845-639-3210, thebachmanlawfirm.com