Social Media Campaigns Are More Than Posting On Facebook And Instagram
By Stephanie Dolce
If you have a business, it needs to be on social media. Getting started on social media can feel overwhelming for small businesses – whose core strengths usually lie elsewhere. You don't need to rack up millions of followers or spend thousands of dollars in paid advertising for it to work. But you may need a guiding hand because even though social media seems to be something everyone knows how to do, it isn't!
Social media is one of the best ways to connect with potential customers and build your brand. But "posting" is not the same as building a logical, competent social media campaign. Let's take a look at what can go wrong, and what works.
Case in point is a Rockland County company that decided they were going to handle their own social media marketing.  This particular business opened last May and was very excited to be part of the landscape here in Rockland. They planned to use Facebook and Instagram as the social media tools to connect with potential customers and also let folks in the area know they were open for business.  They also decided to do paid advertising on Facebook.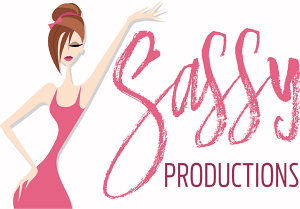 When I sat down with the manager in September of last year they weren't focusing on creating relevant content that would have built brand awareness and driven traffic to their business. Instead, their approach was random. A post here. A post there. And with no consistency. This is not a campaign; it's an afterthought.
Most small businesses in today's market don't spend enough money on social media because they mistakenly believe it's an open and free marketplace. Yes, it's open and free, but if campaigns are not strategically targeted and worked on, the effort is a waste. Further, online media spends are generally more economical then print and media, and done right, can be so much more effective.
The company's business recently closed because they couldn't build a client list. Could social media done effectively have saved them? It's certainly possible.
Which brings me to another business in the same niche that hired a social media company to get them in front of their potential customers but made a different flub.  They went out and hired a slick digital agency that trotted out an impressive pitch but when it came time to deliver, fell short. $5,000 later they realized they needed to work with an expert who would essentially functioned like a "department" the the company.
Social media gurus will generally guide a company in several ways: create Facebook and Instagram pages, research HOW to create the dynamic content, and to track when the company's audience is online. A social media expert worth her salt will insert herself into the company's mindset, its culture and its goals. Social media is an organic process. You need to find someone who will put in the time and the effort to really know how your company "thinks" and what makes it special.
Social media is all about building trust and building relationships on the right platform, with the right content at the right time. An expert will show a company how to showcase the business's culture with images from inside the business, put a human face online using real people who work for you, which makes the online experience feel authentic. It's this authenticity that makes your business pop against all the other noise a person sees when scrolling her feed. And that's how you make a real connection!