Owner John Magee Must Repay More Than $21 Million From Sale To Creditors
By Tina Traster
A bankruptcy trustee has agreed to give property owner John Magee until July 16th to sell Bradley Industrial Park to raise $21.5 million to satisfy creditors who lost $60 million in an alleged scheme run by FKF3, a real estate firm Magee owned with Mitchell Klein and Burton Dorfman.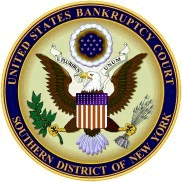 In November of 2018, a civil judgment in the amount of nearly $26 million dollars was entered against Magee, stemming from a suit filed by the bankruptcy trustee handling the FKF3 case. The suit charged breaches of fiduciary duty and other claims against Magee. He appealed the judgment, but since negotiated a settlement agreement with the trustee imposing key deadlines for the sale of Bradley Industrial Park and satisfaction of the judgment.
The settlement allows for an extension of the July 16th payment to October 14th if Magee proves that he has a bonfide contract in place on or before the July deadline. If Magee doesn't have a buyer, he will owe an additional $1 million penalty. And, if Magee fails to pay by October 14th, the full judgement of nearly $26 million kicks in plus interest.
"Nobody wants to sell something that he didn't plan to sell," said Batra.
"My client intends to honor the deadline," said Magee's attorney Ravi Batra. However the attorney says the land is so valuable that even if his client ends up paying the penalty he will recoup it in a sale."
Bradley Industrial Park is a 1.2 million-square-foot complex of 16 buildings on more than 180 contiguous acres. One source close to the deal said the property is likely to sell for more than $120 million, and there is a potential buyer who is in the process of doing its due diligence on the park, which is located in Orangetown and Clarkstown.
Magee owns the property with his estranged brother Patrick, and a mediator is working to allow them to go their separate ways. The complex is 90% leased. The sale is being handled internally, not by a broker.
The Trustee originally sought damages in excess of $100 million against Magee.
"Creditors will receive 40 cents on the dollar," said bankruptcy trustee's attorney Fred Stevens.
According to Batra, Magee, who is 78 years old, is sad about losing Bradley Industrial Park.
"Nobody wants to sell something that he didn't plan to sell," said Batra.
On the other hand, the attorney said in a written statement that "while his client's faith in our cherished justice system was sorely battered, we are succeeding in restoring John's respect by working hard to vindicate John's great reputation."
In other news, Magee, as reported in the Rockland County Business Journal, is trying to court Starbucks to build a location on Route 304 in Nanuet. He is due to discuss his proposal with Clarktown's planners this week.