Will Nanuet Get A Third Starbucks?
By Tina Traster
A local developer is proposing to build a Starbucks on the corner of West Nyack Road and Route 304 in Nanuet. The half-acre site is located in a zone that permits light industrial and office uses (LIO) but not restaurants. The deal is contingent on obtaining zoning approvals for the site.
An applicant would need a zoning variance to site a food use.
The developer, John Magee, this week is scheduled to discuss the application with Clarkstown planners.
Magee was partner with Rockland County accountant Mitchell Klein at the real estate investment company FKF3, which was forced into bankruptcy. According to reports at the time, Klein was involved in an alleged scheme that ripped off an estimated $60 million borrowed from investors, including friends, family and associates in Rockland County. Klein, who plead guilty to failing to report a felony crime to federal authorities, was sentenced to three years in federal prison in June 2018.
The half-acre site where Magee wants to build the Starbucks has a dilapidated 1825 wood-frame historic house that has been sitting vacant for years. The house and outbuildings would be demolished.
Surrounding the parcel to the north and the west is the former 10-acre site where Swivelier Lighting once assembled, manufactured, warehoused and distributed lighting fixtures from 1956 to 1997. KD Equities (at the same address and related to SF Properties) owns the Starbucks parcel. The principals of KD Equities are John Magee, his brother Patrick Magee, Mitchell Klein, Burton Dorfman, and attorney Dennis Lynch.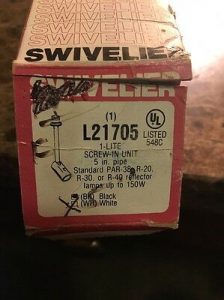 Over the years, Swivelier discharged wastewater, cooling water and non-contact process water, through a floor drain and into a drainage ditch on the western portion of the property.
For 16 years, SF has been remediating the contaminated site, which was also fouled by elevated levels of chlorinated VOCs (volatile organic compounds) that pooled beneath the floor slabs. In 2018, SF completed the voluntary environmental cleanup that was overseen by the New York State Department of Environmental Conservation.
As part of the cleanup agreement, SF entered into a restrictive covenant that runs with the land restricting the parcel to commercial or industrial uses, and specifically excludes daycare, childcare, or medical uses.
The covenant was signed March 28th, 2018. At the time, the DEC noted that the use of the then-current tenants was acceptable under the covenant. These tenants likely signed leases prior to the recording of the covenant.
The proposed Starbucks site, while surrounded by the former Swivelier factory site, is a separate parcel, and is not subject to the restrictions imposed by the covenant.
There are two Starbucks in Nanuet: one at Rockland Plaza, the other at the Shops at Nanuet.