Palm Organix Opens Store Feb. 20th
The Palisades Center is getting its first CBD retailer.
Palm Organix, a Colorado-based online retailer that sells premium, pharmaceutical grade CBD products, made from organically grown, industrial hemp, will open on Feb. 20th on the first floor, adjacent to Macy's. This is the company's first brick-and-mortar store.
"Having the opportunity to open stores at such a world class mall allows us to introduce our tinctures, softgels, salves, and pet products to those who are hesitant to buy online," said Alex Herrera, Founder and CEO of Palm Organix.
Cannabidiol is a popular natural remedy used for many common ailments. CBD oil has become the hot new product in states that have legalized medical marijuana.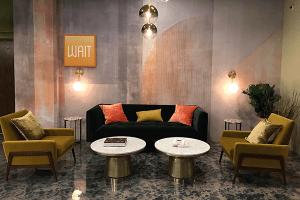 Medical marijuana is legal in New York. Rockland's first medical marijuana dispensary Remedy New York opened last month on Route 304 in Bardonia.
While most companies offer products with a low dose or trace amount of THC, which is legal under the newly passed Farm Bill of 2018, Palm Organix produces a 100% zero THC alternative. "There is never a question of having THC in your system" says Palm Organix.
Cannabidiol is extracted from the flowers and buds of marijuana or hemp plants. It does not produce intoxication; marijuana's "high" is caused by the chemical tetrahydrocannabinol (THC).
The non-intoxicating marijuana extract is credited with helping treat a host of medical problems — everything from epileptic seizures to anxiety to inflammation to sleeplessness. CBD can be taken in different ways, including by inhalation of cannabis smoke or vapor, as an aerosol spray into the cheek, and by mouth.
CBD is one of the 104 chemical compounds known as cannabinoids found in the cannabis or marijuana plant, Cannabis sativa.
Tetrahydrocannabinol (THC) is the main psychoactive cannabinoid found in cannabis, and causes the sensation of getting "high" that's often associated with marijuana. However, unlike THC, CBD is not psychoactive. This quality makes CBD an appealing option for those who are looking for relief from pain and other symptoms without the mind-altering effects of marijuana or certain pharmaceutical drugs.
CBD oil is made by extracting CBD from the cannabis plant, then diluting it with a carrier oil like coconut or hemp seed oil. It's gaining momentum in the health and wellness world, with some scientific studies confirming it may help treat a variety of ailments like chronic pain and anxiety.
Only one purported use for CBD, to treat epilepsy, has significant scientific evidence supporting it.
Last year, a U.S. Food and Drug Administration advisory panel unanimously recommended approval of the CBD medication Epidiolex to treat two rare forms of childhood epilepsy.
"That's really the only area where the evidence has risen to the point where the FDA has said this is acceptable to approve a new drug," said Timothy Welty, chair of the department of clinical sciences at Drake University's College of Pharmacy and Health Sciences, in Des Moines, Iowa.
For the rest of CBD's potential uses, there is simply too little evidence to make a firm conclusion.