Remedy NY Will Sell Medical Cannabis On Route 304 In Bardonia
By Tina Traster
Remedy NY, Rockland County's first marijuana medical dispensary, will open its doors on Route 304 in Bardonia on January 31st .
Remedy NY is one of five stores Valley Agriceuticals of Wallkill, NY is opening to sell medical cannabis to patients who have legal permission from healthcare providers.
"We're opening a dispensary in Rockland County because it is an under-served community," said Erik Holling, president of Agriceuticals. Both Orange and Westchester counties have dispensaries.
"We've seen many dispensaries open in communities, and the sky hasn't fallen,"
"There is not a dispensary within 45 minutes to an hour of Rockland County," said Holling, adding the closest stores are in White Plains and Newburgh.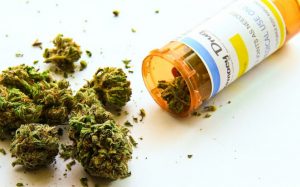 Valley Agriceuticals, a medical manufacturer and distributor, is among ten state-licensed organizations participating in New York's medical cannabis program. These companies produce, sell and distribute medical marijuana.
Valley Agriceuticals has signed a long-term lease for 3,000 square feet of space at 345 Route. Commercial broker Donny Moskovic of Katz & Associates says "it's one of the most beautiful spaces" he's ever seen. The company has gone to great lengths to create a well-lit, soothing environment for its customers.
The privately-owned company, which has state approval to develop a 100,000-square-foot plant in Orange County, will open a dispensary in New Hartford in Oneida County the same week it opens the Rockland store. The company is scouting locations to open a third in New York City and another in Long Island. State-licensed distributors have a cap of five locations, according to Holling.
Valley Agriceuticals plans to employ 100 people by the end of the year.
Medical marijuana became legal in New York in 2016, and although the law has expanded over time, it is seen as unusually restrictive. Currently, only 13 conditions qualify for medical marijuana use; the drug may not be smoked (vaping is allowed, but not in public). There are about 24 active dispensaries in the state. Medical cannabis is a pharmaceutical-grade, state-approved medicine that is administered via pills, inhaler pens, syringe, and oils.
To use medical marijuana, you need to be certified for the program by a registered practitioner, like a doctor, physician assistant or nurse practitioner. Users register with the health department, receive a card and buy medical marijuana from a registered dispensary.
Marijuana used for medical treatment, as is the substance for any other purpose, is classified as a controlled substance at the federal level. While medical cannabis is legal in New York State for such qualifying conditions as cancer, chronic pain and opioid use, the federal designation prevents it from being covered by health insurance.
Some communities have been slow to embrace medical cannabis dispensaries, fearing it will stimulate crime. Valley Agriceuticals plans to hold sessions to educate Rockland's medical community and its citizenry at large.
"There's still a stigma but there's growing acceptance of the benefit of medical marijuana," Holling said. "There is still a need for an educational process."
Medical cannabis has been in existence for thousands of years.
"We've seen many dispensaries open in communities, and the sky hasn't fallen," Holling said. "Over the past decade, medical cannabis has gotten better and better. It's a natural medicine. It's not addictive. It's just a natural medicine. It's just like any medicine you'd get at CVS."