Outback Steakhouse in Airmont Shuttered
By Tina Traster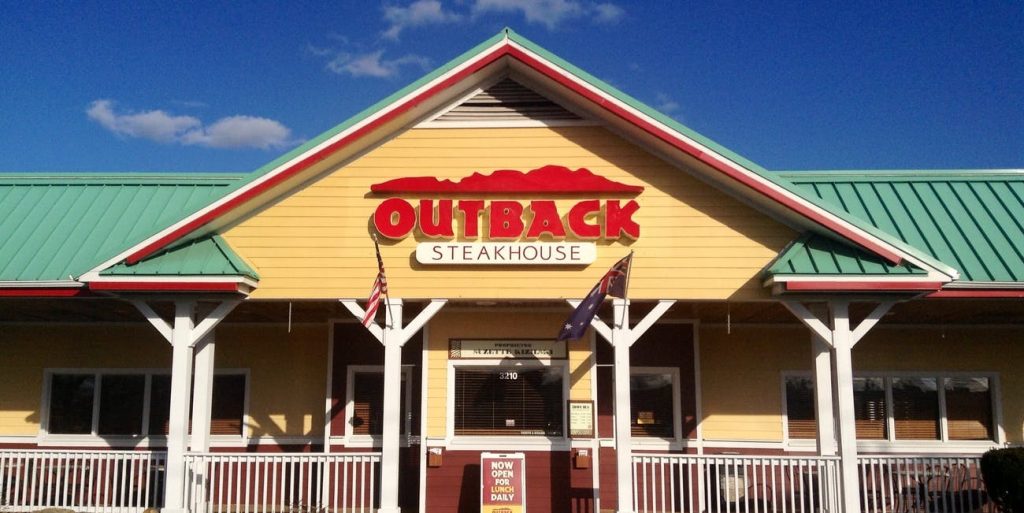 Outback Steakhouse in Airmont served its last meals earlier this year. Some were surprised to see a favorite staple shuttered, but they shouldn't have been. Chain restaurants, just like all chains, are going through a convulsive reset as tastes, eating preferences and spending habits change, particularly due to millennials.
Rockland County is lined with fast-food chains. Many of the most vulnerable brands are here in the county, or had been. Recent closures over the last couple of years include Ruby Tuesday, Noodles & Company, and Bonefish Grill in Nanuet, as well as Joe's Crab Shack in the Palisades Center.
Chain restaurants, just like all chains, are going through a convulsive reset as tastes, eating preferences and spending habits change, particularly due to millennials.
Chains on the most "endangered lists" with locations in Rockland include Chipotle, Qdoba, Buffalo Wild Wings, TGIF, Cheesecake Factory, Subway, as well as IHOP and Applebee's, both owned by Dine Brands Global.
Many in Suffern and beyond are wondering whether Applebee's will survive. The franchise has closed more than 250 stores since 2015. (These figures do not include fourth quarter 2018). The company planned to close another 80 to 90 stores in 2018, and projections for store closing in 2019 were not available.
It has tried to modernize the brand to appeal to millennials, launching a mobile app and offering online ordering. It's installing WiFi and tablets at tables and offering $1 margaritas. Industry insiders say the rebranding may have alienated Applebee's core guests.
"Nobody likes to see a local business close," said Village of Suffern Mayor Ed Markunas. "A strong business is a community benefit."
Markunas did however say residents are worried about Applebee's.
"If they do close, I'm going to see if they'll donate the pictures and memorabilia they've collected from Suffern."
Zane Tankel, owner and operator of Apple-Metro, an organization that runs Applebee's restaurants in the New York City area, did not return calls seeking comment.
Chain restaurants are a staple of American life. Americans spent $605 billion at the top chain restaurants and other establishments from 2017 to 2018. But tastes are changing. More consumers are demanding healthier meals made from locally grown food.
Casual dining is in danger. Brands such as TGI Fridays, Ruby Tuesday, and Applebee's have faced sales slumps and dozens of restaurant closures, as casual-dining chains have struggled to attract customers and increase sales.
Millennial consumers are more attracted than their elders to cooking at home, ordering delivery from restaurants, and eating quickly, in fast-casual or quick-serve restaurants. In an era when YouTube can turn anyone into an amateur chef or nutritionist, consumers are less inclined to spend big bucks and eat excessive calories at a chain restaurant. Plus, many who grew up during the recession are not used to eating out in the first place.
Many believe millennials preferences are a major cause for downfall of casual dining.
This could mean bad news for a handful of endangered chains at the Palisades Center including what is now Rockland's remaining Outback Steakhouse location. In 2017, Joe's Crab Shack filed for bankruptcy, suddenly closing 41 restaurants, including the one at the Palisades Center. According to Money Wise, 112 locations existed before bankruptcy; now the site lists 58.
IHOP has closed at least 40 stores, even after adding burgers to its menu. The company has faced 10 straight quarters of declining customer traffic, according to Business Insider.
The Qdoba fast-casual Mexican joint, which has a restaurant located at the Shops at Nanuet, is also facing bleak times. In 2017, wage increases and a 50% hike in avocados hurt profits. Then, Jack in the Box sold Qdoba to Apollo Global Management for $305 million. Along with a major sales slump, the chain failed to capitalize on its competitor's damaged reputation as Chipotle sickened diners with food-borne illnesses over the past few years. Despite having more than 700 restaurants doing $820 million in sales in 2017, owner Jack in the Box sold it for $305 million in early 2018 due to low sales and a $2 million swing in earnings that resulted in a $600,000 loss.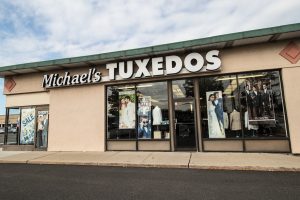 Meanwhile, the owners of Rockland Plaza, Brixmor Property Group, plan to bring Chipotle to Rockland Plaza. The developer intends to knock down the small glass building that houses Michael's Tuxedos and build a much larger structure to house a Chipotle and a Shack Shack. The developer is currently before Clarkstown's Zoning Board of Appeals awaiting approvals for variances. Chipotle has closed more than 60 stores. The chain, which has undergone a $135 million restructuring, is still fighting to regain customers' trust after several food scares, including an E. coli outbreak. It's working on a loyalty program, ordering app, and happy hour discounts, too.