New Law Requires All Employers To Have Protection Policy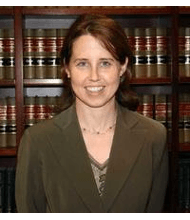 By Karen Zdanis
The #MeToo movement, which began with allegations made against Harvey Weinstein and escalated has into a serious socio-political issue, is now having an impact on sexual harassment policies in the workplace. Earlier this year New York State passed a law that will affect businesses of all sizes.
The anti-harassment legislation, introduced in March and passed in tandem with the state budget, requires all employers to maintain and train its employees on a sexual harassment prevention policy. The law requires employers throughout the state to (1) provide a written sexual harassment policy to its employees and (2) conduct annual and interactive sexual harassment prevention training classes to employees. The law is expansive and is thus far the only state law mandating that companies must train all employees (as opposed to supervisors or management).
The anti-sexual harassment law was introduced as a bill by 25 Republican Senators representing most regions of the state in March, including Terrence Murphy of Westchester and the Hudson Valley.  It was sponsored by Catharine Young, Senator from Western New York. It was signed into law as part of the state's Budget by Governor Como and went into effect on October 9, 2018.
Undoubtedly, this bill will affect small businesses the most, especially those that do not currently possess written anti-harassment or anti-discrimination policies.
New York has assigned the State Division of Human Rights (DHR) the task of providing a model sexual harassment prevention policy and training program.  To comply with the new law, amongst other requirements, companies are required to have a written policy that: (a) states that sexual harassment is considered a form of employee misconduct and that employees engaging in sexual harassment will be sanctioned (b) states that retaliation against those who complaint of sexual harassment is unlawful, (c) includes a complaint form, and (d) includes a procedure for timely and confidential investigation of complaints.
Annual trainings must (a) include an explanation of sexual harassment consistent with the DHR, (b) be interactive and provide examples of conduct constituting sexual harassment, (c) contain information concerning employees' rights and available forums for adjudicating sexual harassment complaints and (d) contain information concerning federal and state sexual harassment laws and remedies.
The DHR has set forth a FAQ section and guidelines on how to comply with the new law, which are publicly available on its website.  Through this forum, the DHR explains that companies must train all employees who work in New York State, even if they only work a portion of their time in New York. The DHR also specifies that the new law pertains to part-time, temporary, non-exempt and exempt employees.  To assist companies, the DHR has provided a model training guideline for employers and has made it clear that the trainings must meet minimum standards, as opposed to be based on a specific number of training hours.
Undoubtedly, this bill will affect small businesses the most, especially those that do not currently possess written anti-harassment or anti-discrimination policies. The overarching consequences, however have yet to be seen. While there are costs to providing training and in ensuring that the requisite policies are created, in the long run it may end up benefiting smaller businesses in limiting their exposure to sexual harassment claims, particularly if companies are compliant in enforcing their policies.
The Zdanis Law Firm is a boutique firm that focuses on employment and discrimination cases. The firm has offices in Nanuet, Bergen County, and NYC.