RCBJ-Audible (Listen For Free)
The Social Fabric Of Our Beautiful County In Ripping Apart
By Paul Adler
As an inductee of the RC Civil Rights Hall of Fame in 2019 and a nearly 50-year member of the Nyack NAACP, I felt compelled to write this column with emotion and passion.
Rockland County is a beautiful and diverse community but it has become plagued with growing antisemitism and racial prejudice in recent years. Going back in time, we know about the ugly history of slavery that existed in Rockland in Haverstraw and the shameful examples of segregation highlighted in the famous 1943 US Supreme Court case involving the Hilburn Main School that impacted Black and Indigenous peoples. That case brought a young civil rights attorney from the NAACP by the name of Thurgood Marshall to Rockland who used his victory in Hilburn as precedence eleven years later in Brown vs. Board of Education.
Schools are segregated because neighborhoods are segregated. Segregation happens because prejudice and hate are tolerated and initialized by law. This kind of destructive behavior is learned and passed down to the generations. It's a social disease that also affects business, commerce, and our quality of life.
Housing development is stunted because residents become more concerned about who owns the property or who will live there rather than what is being built. The need for new and affordable housing takes a back seat to fears about who will ultimately occupy the new units.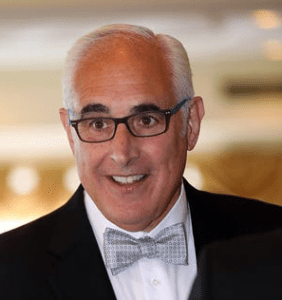 In Rockland today, hate, prejudice, and fear mongering are used as socially accepted practices in matters of zoning and planning. These practices also have had a negative impact on real estate sales in the county, as businesses and families are less likely to move to a place that is associated with hate and prejudice. A quick review of social media sites and blogs – not to mention our politics – paint an ugly and disturbing picture of Rockland.
The social fabric of our beautiful county is ripping apart.
Antisemitism and prejudice hinder real estate sales by making it more difficult for people to find housing. For example, families looking to buy a home in Rockland County to this day still worry about being discriminated against by sellers or landlords. This can lead them to choose to live in a different community, even if Rockland County is where they would prefer to be.
World events show us how fragile peace and safety truly are; the Israeli-Palestinian war reminds us daily that warring factions are capable of upending people's lives. Such friction is the result of long-simmering tension. Any kind of underlying tension undermines stability — this is something Rockland County residents should take to heart.
Antisemitism and prejudice deter businesses from investing in the county. Businesses look for locations where employees will feel safe and welcome. If a business is concerned about its employees being harassed or discriminated against, it is less likely to relocate to Rockland County.
These deterrents have a ripple effect on the local economy. When businesses don't move to Rockland County, they don't create jobs or generate tax revenue. This can lead to higher unemployment rates and lower property values; but more importantly it destroys our quality of life. Antisemitism and prejudice set the tone for how people live. These destructive forces make it difficult to build relationships and foster a sense of belonging. A divisive, warring community leads to hate, distrust, social isolation, and mental health issues.
I believe most people in the county are welcoming and accepting of all people. However, the actions of a few – particularly those with a prominent bully pulpit — have a disproportionate impact on the community. That is why it is important to speak out against antisemitism and prejudice whenever and wherever we see it. It is not an acceptable practice in "election" season, or any other time of the year.
We must call out hate, prejudice and fear mongering when our elected leaders don't have the decency to do so themselves. Often it seems that holding onto their positions of power trumps doing the right thing.
We can all do our part to make Rockland County a more inclusive and welcoming community. We can start by educating ourselves about antisemitism and prejudice. We can support organizations working to combat it. We can teach our children and grandchildren tolerance. We should understand that when we hate "others" we are undermining our own peace and security.
Paul Adler is Chief Strategy Officer of Rand Commercial. paul.adler@randcommercial.com
---