RCBJ-Audible (Listen For Free)
Fidelis Care Partners with New York Boulders to Fight Hunger in Rockland County With Weekly Food Drives and Season-long Fundraiser to Benefit People to People Food Pantry
Fidelis Care, a health plan provider and the New York Boulders baseball team are hosting four weeklong food drives as part of their 2023 season partnership. The food donations will benefit People to People, a community food pantry that serves Rockland County's most vulnerable populations, including families, seniors, and veterans.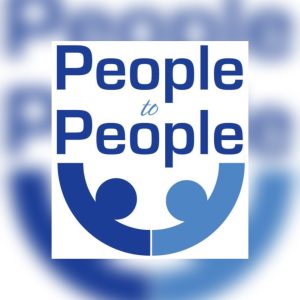 "Fidelis Care is pleased to partner with the New York Boulders for the 10th year to help People to People put food on the tables of those in need," said Fidelis Care's Vice President of Sales and Marketing, George Rodriguez. "Access to nutritious food plays a critical role in the overall health and wellbeing of individuals and communities. Our partnership with the Boulders allows us to make a real difference in people's lives."
The food drives will be held during home games at the Boulders' Clover Stadium through June 29 this month, July 3-16, Aug. 4-10, and Aug. 22-27. Fans can drop off nonperishable food items at the front desk inside the luxury level entrance and receive a ticket voucher for any 2023 Tuesday or Wednesday home game.
The People to People food pantry is most in need of baby formula, baby food, canned goods, rice and pasta.
Fidelis Care also is partnering with the Boulders for a People to People home run fundraiser. For every home run hit by a Boulders player during 2023 home games, Fidelis Care and the Boulders will donate $50 to the pantry. Last season, the program raised more than $4,000.
Other special events at the ballpark under the Fidelis Care and Boulders partnership include National Night Out on Aug. 6 and Latin Heritage Night on Aug. 16. Tickets for all games are available at https://www.nyboulders.com/.
---
ShopRite Supermarket in New City Signs Long-Term Lease & Readies for Multi-million Dollar Renovation
K/BTF New City LLC plans to modernize the New City Center at 66 N. Main Street, New City. The center has also signed a new long-term lease with ShopRite to transform the 55,900 square foot store into a state-of-the-art shopping destination.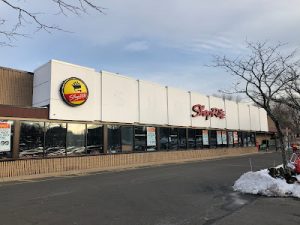 "We are excited about the future of our New City store and look forward to upgrading the shopping experience for our customers," said Larry Inserra of Inserra Supermarkets, who operates 25 stores in New York and New Jersey.
The modernization efforts include a comprehensive renovation of the approximately 125,000 square-foot shopping center. These enhancements will elevate the retail experience for the community.
Kenneth Schuckman and Jessica Vilmenay of Schuckman Realty will serve as representatives for the center, assisting with the leasing of available retail spaces.
---
RCC's Eisha Sarmad Awarded a National Community College Transfer Scholarship
Eisha Sarmad, a recent graduate of Rockland Community College, is one of 60 high-achieving community college students nationwide selected to receive the Jack Kent Cooke Foundation's Undergraduate Transfer Scholarship.
The competitive national scholarship enables Cooke Scholars to complete their undergraduate education with as little debt as possible. The award, which is "last dollar funding" after all institutional aid, can provide Sarmad with as much as $55,000 a year to complete a bachelor's degree.
Eisha Sarmad is an honors student who graduated with her A.S. in Mathematics and Computer Science in May with a 3.98 GPA.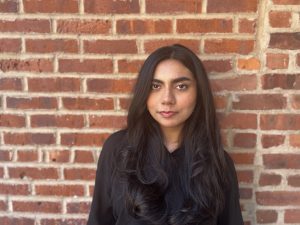 Outside of class, Eisha is a dedicated volunteer—not only through the organization People to People but also in her role as a sophomore senator in RCC's Student Government Association. She worked hard to support her local community by facilitating a project that provided backpacks to over 3000 school children in need. She also coordinated a fundraising effort for people in Pakistan affected by a devastating flood.
"Eisha is a shining example of what can be accomplished when you work hard and stay focused on what you want to achieve. She is a role model and an inspiration to others, and we have been proud to have her start her educational career at Rockland Community College," states Katherine E. Lynch, Ph.D. Officer in Charge of Academic Affairs.
Sarmad has won a Jack Kent Cooke undergraduate transfer scholarship at a time when the applicant pool is growing. This year, overall undergraduate enrollment has remained comparable to last year's numbers. However, for the first time in several years since the COVID-19 pandemic began, community college enrollment has increased by 2 percent nationwide.
"There are so many bright and persistent community college students in our nation who we know will thrive at four-year institutions if they can find a way to transfer without being weighed down by a heavy financial burden," said Seppy Basili, executive director of the Jack Kent Cooke Foundation. "We are excited to welcome yet another cohort of Cooke Undergraduate Transfer Scholars to our community after learning about them through their applications and seeing their unbound potential."
Along with financial support, new Cooke Undergraduate Transfer Scholars receive comprehensive educational advice to guide them through the process of transitioning to a four-year college and preparing for their careers. Scholars will receive opportunities for internships, study abroad, and graduate school funding, as well as connection to a thriving network of more than 3,000 Cooke Scholars and Alumni.
This year, more than 1,700 students from 448 community colleges applied to receive the Cooke Undergraduate Transfer Scholarship. The Foundation evaluated each submission based on the student's academic ability and achievement, financial need, persistence, and leadership.
---