RCBJ-Audible (Listen For Free)
What Happened To Jackson Avenue Lends Insight Into The Plight Of Blacks Whose Homes & Businesses Were Razed During An Era Of Exuberant Urban Renewal
By Tina Traster
About 200 people showed up on Saturday night to The Nyack Center to watch an indie documentary that takes a retrospective look at the impact of urban renewal on Black families; the film is told by a handful who'd experienced the leveling of their homes, businesses, and a substantial swatch of the village in the 1960s.
When the lights came back on after the 60-minute screening of "What Happened to Jackson Avenue: A Story of Urban Renewal in 1960s Nyack," the 'elephant in the room' was quickly addressed by the film's Co-Producer Craig Smith. Without mincing words, he directly and with disappointment noted the overwhelming white audience that had turned out to see a documentary that deals with the painful mid-century chapter of displacement, a process that played out throughout the nation to clear out blighted areas and slums.
In the post-screening Q&A, some questioned whether publicity over the documentary had been adequate and egalitarian enough. A woman suggested the $25 advance ticket price ($35 at the door) might be too steep for some. The film team said $10 tickets through the NAACP were offered.
Whatever the logistics of promoting the film, the racial disparity in the room drives at the very heart of "What Happened To Jackson Avenue." It begs the question as to whether one of Nyack's best assets – its diversity – is really a diversity that fosters integration and inclusion or whether life in the village remains economically and culturally segregated. Are there really two Nyacks all these decades later? It also raises questions such as "whose issue is this" and what is the value of studying the past. It's been made at a time when the nation is looking back at racial injustice and seeking answers to mitigate the path forward.
Who needs to be at the table for these discussions to matter? One audience member stressed the need for school children throughout Rockland County to be shown the film. The crew said that was on its agenda.
What Happened To Jackson Avenue was made by young filmmakers Hakima Alem and Rudi Gohl.  The film was a family affair in many ways. Alem, who lives in Manhattan, is the daughter of Elise Stone and Craig Smith, who co-produced the film, and are also the founders and co-producers of the Phoenix Theatre Ensemble, a theater group that held its first annual event last fall Nyack. Clara Francesca is also a co-producer of the film.
The project began by accident – Smith said he's never produced a film before – when he and Bill Batson, a local artist and activist, were standing in Nyack's large, often vacant parking lot one day.
"This was Jackson Avenue," Batson said. "Our family house stood here."
That off-the-cuff statement led to a two-year project, which was aided by grants from Westchester Arts and Humanities New York.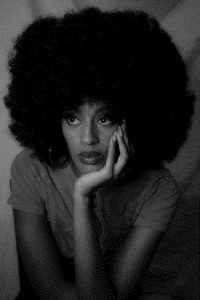 The film includes powerful testimony from Batson, whose grandmother was a forceful Nyack presence in her day, Faith Blount, a lifelong Nyack native who lived on Liberty Street, Lonnie "Buster" Leonard, who grew up on Jackson Street, and Barbara Williams, an Alabama native who moved to Nyack in the early 1960s and became a community organizer and activist fighting black oppression. The film also includes testimony from local historian and architect Win Perry.
Zigzagging between oral testimony and archival footage, viewers learn that the 17-acre heart of Nyack, bounded by by Main, Franklin, Burd and Hudson Streets, was razed wholesale, taking with it homes and businesses comprised of roughly 125 black families. Urban Renewal programs were created through federal grants and incentives. Under the Housing Act of 1949, billions of dollars were made available to local governments to perform "slum clearance."
Batson, Blount, Leonard and Williams recall a neighborhood of viable homes and businesses. Blount, whose grandfather was a civil rights leader and founder of the NAACP chapter in Nyack, speaks wistfully about her family's dry-cleaning business on Liberty Street. All share bittersweet memories of a sense of neighborhood and community around Jackson Avenue, a street that evaporated after urban renewal.
Between 1950 and 1966 thousands of families across the nation were displaced, most of whom were Black. Nyack's urban renewal – which many call "urban removal" – gutted the village of its Black population and their treasure, replacing it with a small shopping center (where the former Riverspace first stood), a parking lot, and land for new construction. Of the 125 families displaced, 79 percent were Black; at the time, only 18 percent of Nyack's population was Black. Affordable housing was later built on Waldron Terrace in Central Nyack. In 1980, Nyack Plaza section 8 housing, with 173 units, was built between Depew Avenue and Hudson Avenue.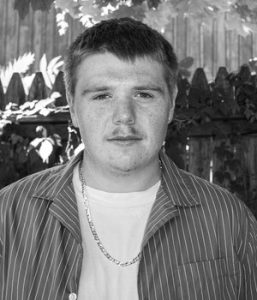 There is general agreement that a migration of Black families to Nyack in the 1950s roused tension. In "Nyack in Black & White: Race Relations Over Three Centuries," published by the Historical Society of the Nyacks/Nyack Public Library, author and historian Carl Nordstrom tells the story of Main Street merchants becoming disillusioned with a growing sector of mostly Black people who were poorer than most village residents. They lamented that the village had become "a pocket of poverty" in Rockland County.
They also alleged that Black neighborhoods of the village were blighted and poorly kept, according to Nordstrom's account. The merchants' concerns were championed by former Town Supervisor Harold Williams, who endeavored to clean up the village and reinstate Nyack as a shopping hub.
Prominent Black leaders then pushed back and were part of the discussions. But Nyack was swept up in the euphoria of 20th century urban renewal projects, the scale of which is captured by Robert Caro's book The Power Broker, which covered the rise and fall of planner Robert Moses.
In Nyack, though, the $7 million urban renewal project had an impact on the Black middle class, according to the filmmakers, and its long-term economic prosperity because they say home and business owners were never fairly compensated for their losses. Nearly all the film's speakers spoke of being forced to take payouts that were inadequate to fund the purchase of a new house – not to mention face the challenges of red-lining and securing mortgages.
These kinds of disadvantages are not one-time events; they deprived Black families of the equity they'd built in homes and the equity they'd put in in their businesses.
"Urban renewal destroyed generations of wealth in Nyack," said Batson, who raised the possibility of seeking reparations for those who've suffered harm.
What Happened to Jackson Avenue, which is screened in collaboration with Rivertown Film, will screen again at The Nyack Center on July 7 at 8 pm.
---