RCBJ-Audible (Listen For Free)
Montefiore Nyack Hospital Appoints Mark Jacobs New Board Chair; New Board Members
Montefiore Nyack Hospital has appointed Mark Jacobs as Chairman of the Hospital's Board of Trustees. Mr. Jacobs succeeds Richard Kohlhausen, who served as Montefiore Nyack Hospital Board Chair for 10 years and as Trustee for 15 years.
Kohlhausen helped expand Montefiore Nyack Hospital during his tenure, adding services and improving facilities. He managed the hospital's affiliation with the Montefiore Health System and provided direct input on the Hospital's Transformation Project which included the construction of a state-of-the-art Emergency Department; Cardiac Catheterization lab; Cardiopulmonary Rehabilitation Center; Ambulatory Surgery Center; and more.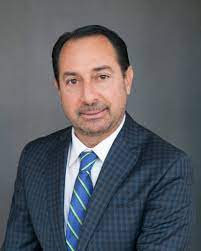 "We thank Dick Kohlhausen for the wealth of experience and expertise he brought to the Board since he first joined us in 2007, said Mark E. Geller, MD, President and CEO of Montefiore Nyack Hospital. "He has been a tireless leader in support of our hospital and the remarkable example he set with his dedication and forward thinking will serve as an example for us as we advance our mission of providing comprehensive state-of-the-art healthcare to our community."
Kohlhausen plans to stay on as Chairman Emeritus.
"I am equally pleased to welcome Mark Jacobs as our new Board Chair, as well as Sean Walsh and Rick Borelli as new Board members," said Geller.
Jacobs, who will continue to serve as Board Chair of the Montefiore Nyack Hospital Foundation, is a philanthropist and has been instrumental in raising millions of dollars in support of the hospital.
Prior to his appointment as Chair, Jacobs served as the Hospital's Board of Trustees Vice Chair.
---
County To Host Affordable Housing Forum on April 21 To Address Dire Needs
Rockland County Executive Ed Day, Community Development Director Alexandra Obremski, and Human Rights Commissioner Spencer Chiimbwe will be hosting the first-ever Rockland County Housing Forum on April 21st with major stakeholders including developers, lenders, Department of Social Services, HUD, and more to strategize how to overcome Rockland's housing challenges.
The County plans to present early findings from its first comprehensive community and affordable housing needs assessment.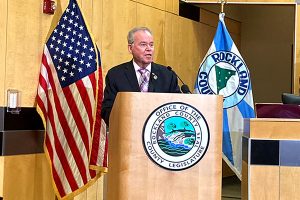 "If we can rescue this county from the brink of bankruptcy, we can find a way to make it affordable for all," said County Executive Ed Day. "And when I say all, I'm referring to our essential workers, our teachers, our first responders; all of whom are having a hard time affording a home in this county. We are not looking for a license to overdevelop we are simply taking a thoughtful approach to help us figure out the best way to address the housing challenges residents are facing."
The forum will be held in April to mark Fair Housing Month and additionally in recognition of Community Development Week (April 10-14).
Community Development Block Grant funding has existed since 1975 to provide local governments with resources to develop viable communities by providing affordable housing and expanding economic opportunities for low- and moderate-income levels.
"Safe, decent, and affordable housing is a building block of strong communities, said Community Development Director Alexandra Obremski. "By bringing so many experts in the field of housing together, it is my hope that this forum fosters new ideas, connections, and relationships so that Rockland County can become a leader in the responsible development of workforce and affordable housing,"
When: Friday, April 21st, 9 a.m. to 3 p.m. 
Where: Rockland County Fire Training Center, 35 Firemen's Memorial Drive, Pomona.

---
Hudson Valley Students Learn About Trade Skills, Careers at 23rd Annual Construction Career Day
High school students from across the Hudson Valley met with trade-industry experts to participate in skills-building activities and learn about careers in the trades at the annual Hudson Valley Construction Career Day on March 31. More than 700 students filled the Rockland Community College Fieldhouse in Suffern to explore diverse careers in the construction and building trades and learn about the financial and educational advantages of apprenticeship training.
Representatives from the unions and private-sector companies engaged the students in demonstrations such as welding, carpentry and soldering.
The event was hosted by the Construction Industry Council of Westchester & Hudson Valley, Inc. (CIC) and the Building Contractors Association of Westchester & Mid-Hudson, Inc. (BCA),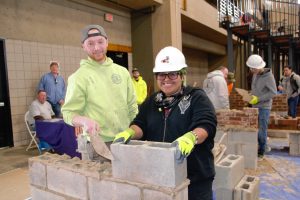 Construction Career Day is designed to reinvigorate the industry's labor force with young talent. The event marks the organizations' 23rd year of supporting tomorrow's workforce.
"The demand for skilled labor is increasing, and we're seeing infrastructure investments at the state and federal levels, so there is clearly a need for these critical skills," said Matthew Pepe, executive director of the BCA. "Apprenticeships offer young people the opportunity to learn and earn as they prepare for good-paying jobs right in their communities. We're proud to be a part of this important effort to enhance our workforce, invest in our communities and strengthen our overall economy."
A number of local, state and federal representatives attended the event and talked about the importance of the trades as a career option for students who aren't necessarily college-bound.
"This is about the American dream," said Rockland County Executive Ed Day."I cannot believe the amount of people who are here today, trying to be a part of that. It's been about 18 years since I've been coming here, as a county legislator and as the county executive. What I feel most satisfied about, going back all those years, is that I know a number of these young people who now have good-paying jobs, are raising families and have their own homes. This is a path to move forward and have a good life."
For information about apprenticeship programs, visit https://cicbca.org/resources/. For information about CIC and BCA, visit www.cicnys.org.

---