RCBJ-Audible (Listen For Free)
Rockland Community College To Receive $3 Million for Construction of Nursing Simulation Lab
The Fiscal Year 2023 omnibus appropriations bill, which includes nearly $29 million in Community Project Funding (CPF) for 15 different projects across New York's 17th Congressional District, will benefit Rockland Community College, which will receive $3 million for the construction and expansion of a state-of-the-art Nursing Simulation Lab on Rockland Community College's main campus in Suffern.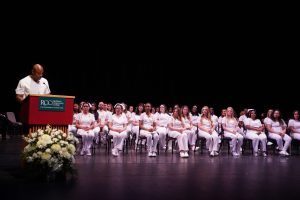 Nursing simulation laboratories are used at all levels of nursing education to prepare students with the skills they need to enter the workforce. The Simulation Lab provides high-fidelity mannequins and equipment that can mimic real life scenarios students will face in the field.
"Rockland Community College is thrilled to be the recipient of $3 million in Community Project Funding to construct and expand a new state-of-the-art Nursing Simulation Lab on the RCC main campus in Suffern, NY," Dr. Susan Deer, Officer in Charge of Rockland Community College. "This could not have come at a more significant moment as our nation is experiencing a desperate need for nurses as we continue to see a shortage in the healthcare industry."
RCC's Nursing Program Ranks in the Top 5 in New York State and recently received prestigious recognitions from two independent agencies for the second time in two years. RCC's Nursing Program has been ranked #2 out of 153 New York State Board of Nursing approved schools to pursue an associate degree in nursing, and RegisteredNursing.org ranked the Rockland Community College Nursing Program #5 out of 103 in New York State for 2023 Best RN programs.

---
FilBen Group Breaks Ground on $54 Million Senior Housing Project in Montebello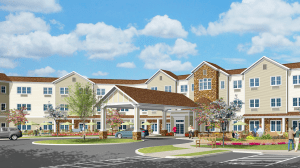 Owner/developers FilBen Group and RSF Partners, general contractor McAlpine Contracting, and designer H2M Architects + Engineers broke ground for Braemar at Montebello, a 200-resident, 133,675-square foot, four-level luxury assisted living residence located on 6.2 acres at 250 Lafayette Avenue in Montebello near Harriman State Park.
The parcel is adjacent to a larger site that includes the Montebello commercial center and is close to Good Samaritan Hospital – Suffern in Montebello, a part of Bon Secours Charity Health System (BSCHS), a member of the Westchester Medical Center Health Network (WMC Health).
The Montebello community will be the third Braemar-branded residence when it opens in 2024.
The total development cost of the project is $54 million, including $36 million in construction cost. The owner/developer is a partnership between FilBen Group and RSF Partners, a private equity firm based in Dallas, TX. M&T Bank provided a $34.8 million construction loan.

---
Phoenix Festival: Live Arts Hudson Valley Awarded State Grant to Support 2023 Event
Following its 2022 launch, the Phoenix Festival: Live Arts Hudson Valley has been awarded an $86,000 grant from Empire State Development's Division of Tourism through the state's Regional Economic Development Council initiative. The grant from I LOVE NY's Market New York program will support the festival's second annual program, set for fall of 2023.
"The Phoenix Festival is a celebration of New York arts, culture and history, and brings world class programming to local communities," said Craig Smith, Phoenix Festival Executive Director. "A key goal is to increase tourism — attracting visitors to Nyack and Rockland County as a destination for unique experiences in a magnificent Hudson Valley setting. The 2023 grant will support our continuing success in meeting that goal."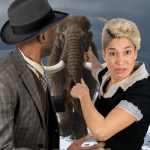 The 2022 Festival program included over a dozen outdoor performances of three classic plays by Thornton Wilder, Oscar Wilde and Anton Chekov — presented by the Phoenix Theatre Ensemble over five weekends in September and October. Also featured were performances by Rockland's Children's Shakespeare Theatre company and events created and hosted by local non-profits ArtsRock, Rivertown Film, Edward Hopper House Museum and Study center, Rockland Poets, Nyack Library and the Historical Society of the Nyacks.
The 2022 festival attracted visitors from the tri-state area and beyond, helping to promote tourism. In addition to funding from national institutions, contributions from local agencies provided a solid foundation for the festival launch. Nearly 60 percent of tickets were purchased by visitors from outside Rockland County. New York State theatergoers came from New York City, Westchester, and Long Island. One New York visitor described it as "an E-Z Pass to outdoor theater heaven."
Out-of-state visitors came from New Jersey, Arkansas, Minnesota, and Pennsylvania, among other states.
---