RCBJ-Audible (Listen For Free)
30 Units To Rise On Maple Avenue In Monsey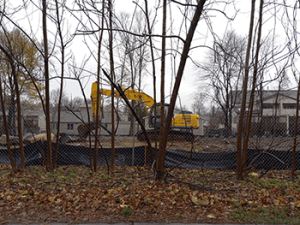 Financing has been secured and ground broken for parcels at 200, 202, 204 and 206 Maple Avenue in Monsey. Northeast Community Bank has agreed to provide a construction loan in the amount of $9,795,000 to Arem Associates LLC of Spring Valley.
Construction is underway on the 1.23 acre parcel for five buildings consisting of 15 duplexes and 15 accessory apartments for a total of 30 units.
The project dates back to 1998 when a subdivision map was approved and filed with the County Clerk. Several variances were granted to the developer by the Town of Ramapo to enable the project to move forward. The Maple Avenue corridor in Monsey has seen extensive redevelopment over the years.
Northeast Community Bank is providing financing at the prime rate plus 2 percent, with an interest rate floor of 7.5 percent for a two-year interest only loan. The prime rate, as per the Wall Street Journal, is currently 7 percent. Interest rate floors are commonly used by lenders to secure a minimum interest rate regardless of changes to the prime rate.

---
Orangeburg Industrial Building Sells For $12 Million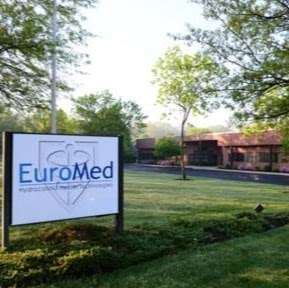 Orangeburg New York Holdings LLC of Teaneck, NJ has purchased the industrial building at 25 Corporate Drive in Orangeburg for $12 million dollars. The seller was 25 Corporate Drive LLC of Northvale, NJ.
The buyer is affiliated with Solomon Builders, also of Teaneck, a regional real estate company that develops, builds, markets, and invests in real estate. Solomon Builder's portfolio of residential and commercial investments include: office, flex, industrial, retail, multi-family, and self-storage.
The 4.14 acres property on the Rockland/Bergen border with a 26,600 square industrial building and an additional 10,000 square feet of office space was purchased as an investment, with no change in tenancy or use. The building dates from 1988.
The seller financed part of the acquisition with a mortgage of $8.4 million dollars.

---
Large Congers Assemblage Underway – Plans Unknown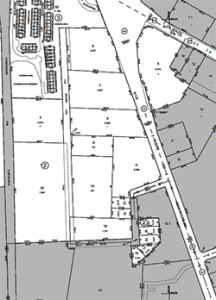 A major assemblage in Congers is underway involving thirteen individual largely wooded lots totaling about 50 acres bordering Route 9W, along Meolia Road, up Old Orchard Lane (a paper street) and bordering the CSX rail line. The property surrounds the shopping center at Colonial Plaza and the self-storage facility on Route 9W.
A memorandum of contract has been recorded in the public records. The recording prevents the parcels from being sold outside the contract to other buyers. The anticipated closing is scheduled on or about February 21, 2023. The seller is a group that has been acquiring the parcels since February and has paid about $20 million dollars for the assemblage. The seller is affiliated with local developer Berel Karniol of Suffern.
A previous proposal to build 300 units of senior housing called Orchard Ridge was shelved after the 2008 market crash. The current zoning is CO and COS. CO allows for commercial office uses, light industrial including data centers, warehouses and distribution centers. COS allows the same uses, but also allows some retail uses as well.
The contract price is not revealed, but the buyer is GK Congers LLC, a New York LLC whose authorized signatory is Yoel Gruber.
---