RCBJ-Audible (Listen For Free)
Loan Holder on Connecticut's Crystal Mall (Simon Property Group) Forecloses on Property
The loan holder on one of Connecticut's largest regional malls, Crystal Mall in Waterford, has foreclosed on the property.
The owners, a joint venture led by mall giant Simon Property Group that also includes Teachers Insurance and Annuity Association of America and the Canada Pension Plan Investments, failed to pay off a loan with an outstanding balance of more than $81 million when it came due this past summer, according to CoStar commercial mortgage-backed securities loan data.
Simon Property Group owns The Shops at Nanuet.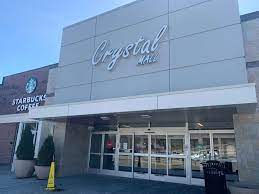 The portion of the mall backing the loan, a roughly 518,000-square-foot section of the more than 783,000-square-foot super-regional, was reappraised in April at $18 million, according to CoStar data, down from $153 million in 2012.
The missed loan payoff and foreclosure are a stark reminder of the difficulty struggling mall owners face in trying to refinance or sell their properties in the wake of the pandemic and as money becomes more expensive.
Crystal Mall property's performance had been declining in recent years due to lower rental revenue, according to Moody's Investors Service. The 2021 net operating income was 61 percent below the NOI in 2012, and its loan had been past due for more than a year due to declining sales resulting from the outbreak of COVID-19 in the spring of 2020.
As of July 2022, the collateral occupancy was 76 percent occupied, compared to 81 percent as of December 2020 and 87 percent as of December 2018, according to Moody's.
When its loan was securitized 10 years ago, the mall contained three anchors: Macy's, Sears and JC Penney. Macy's and Sears were non-collateral anchor tenants and both closed their stores in the last five years, according to a CMBS ratings analysis update by Moody's this month.
Sears closed its roughly 147,500-square-foot store at the mall in 2018 and that building, owned by Seritage Properties, remains vacant.
Macy's closed its 120,680-square-foot store last year. A private investor from Nashville, Tennessee, acquired the building a year ago for about $4 million, according to New London County records. It too remains vacant.
The property is now in the hands of Rialto Capital, the CMBS special servicer, following a foreclosure this month, according to CoStar loan notes. While it still owned the mall, the Simon joint venture had consented to its operation being turned over to a receiver a year ago, according to CMBS loan data.

---
Parkinsons Wellness Project to Plant 2,000 Tulips in "Garden of Hope" at Clover Stadium Nov. 1
Parkinsons Wellness Project (PWP) will be planting 2,000 tulips—the international symbol for Parkinson's Disease — at Clover Stadium in Pomona on November 1st at 11:30 am. The bulb planting, sponsored by Supernus Pharmaceuticals, will be planted in The Garden of Hope, which will be dedicated as a public space for meditation and reflection.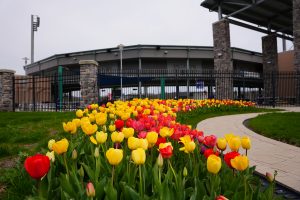 A brick path called "Path to a Cure" is being constructed next to the tulips to support PWP's ongoing programs and events. People wishing to purchase a brick to support the cause or remember a loved one, can buy a single 4" x 8" brick with three lines of copy for $150 or an 8" x 8" brick with five lines for $295.
Parkinson's disease is a progressive disorder that affects the nervous system, ranking second among age-related degenerative brain diseases. It's also the most common motor (movement-related) brain disease, affecting at least 1 percent of people over age 60 worldwide.
"PWP, established in 2019, is dedicated to helping people with Parkinson's live their best lives possible," says PWP Co-director Susan Lust. "It offers updates on the latest research and medications, and promotes best practices in diet, exercise, and social well-being for individuals with PD."
The organization offers exercise classes in Pomona, and virtually, as well as many educational events both in person and online.
Anyone wishing to join the event to help plant the bulbs or wishing to purchase a brick, visit www.parkinsonswellnessproject.org or call 845-300-4511.

---
RCC Receives $2.9 Million Title V Grant To Help Hispanic Students
Rockland Community College has received its third Title V Grant in the amount of $2.9 million – one of the largest grants the college has received in its 60-year history. The grant is awarded to  Hispanic-serving institutions and will be used to fund the Realizar en RCC project, which aims to increase accessibility and improve outcomes for RCC students.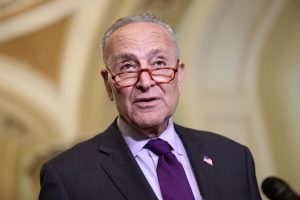 The project includes the Accelerated Study in Associate Programs (ASAP), designed to increase the number of students who complete their degree by 150 percent over three years. With this funding, RCC will expand its student services and career readiness programs, strengthen infrastructure and data-utilization, and provide faculty and staff professional development and training opportunities around informed and holistic student advising, and greater data literacy.
"Rockland Community College is leading the pack when it comes to giving Hudson Valley residents the tools and education they need for good paying careers, and now thanks to this major federal boost more underserved students will finish their degrees and succeed in the workforce," said Senator Chuck Schumer. "I am proud to deliver this $2.9 million award to RCC to better prepare students for the future and help the Hawks soar higher than ever before."