RCBJ-Audible (Listen For Free)
Office of Buildings & Codes Reaches Resolution in Country Village Towers Lawsuit; Violations To Be Resolved By October 30
Rockland County OBC and the owners of the Country Village Towers Apartment Complex in Spring Valley have reached a resolution of their dispute and the owners have agreed to pay a $25,000 fine.
After assuming oversight of the Village of Spring Valley Code Enforcement functions,  OBC charged the owners and managers of the Country Village Towers including Village Towers Corp., NBM Management, LLC, and Weinreb Management, LLC., owned by Jacob Weinreb, with numerous alleged violations of the NYS Uniform Code.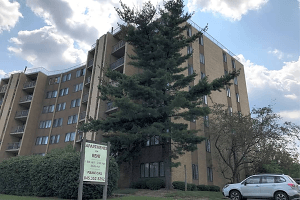 During the hearing the parties reached a resolution of the outstanding alleged violations.  Many of the open violations have been cured and under the settlement, the buildings' owners will cure all remaining violations and pay a fine of $25,000.
The lawsuit challenged the administrative court Rockland County uses to prosecute fire and building code violations and determine the fines issued against property owners. Administrative tribunals are used statewide to expedite the legal process compared to the traditional court system and are used by the Department of Motor Vehicles, Department of Environmental Conservation, and many other state agencies.
OBC will conduct follow-up inspections to confirm any outstanding violations have been cured.
"We are working with ownership parties, including Weinreb Management, LLC to resolve any outstanding issues and they have diligently responded to the Notice of Violations, said County Attorney Thomas E. Humbach. We're pleased that we were able to reach a resolution of this matter and ensure continued compliance with health and safety measures, including the Uniform Code within the borders of the Village of Spring Valley."
---
Dominican University to Honor CCA Hudson Valley Executive Director Alan Seidman and Beckerle Lumber Family At 49th Annual Grand Reception
Dominican University New York plans to honor Alan Seidman, Executive Director, Construction Contractors Association (CCA) of the Hudson Valley, and the Beckerle Family of Beckerle Lumber Supply Co. at the 49th Annual Grand Reception.
The event takes place on Sunday, October 30, 2022, at 12:30 p.m. at the Old Tappan Manor in Tappan, NJ.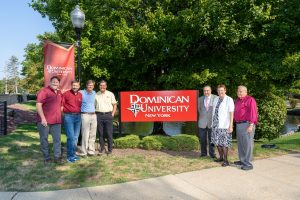 Honorees were chosen for their outstanding professional leadership, community involvement, and philanthropic works.
Seidman is Executive Director of the CCA of the Hudson Valley, as well as the Sheet Metal and Air Conditioning Association of Southeastern NY.  A lifelong Hudson Valley resident, he is past Chair of the Orange County Legislature and Past President of Temple Beth Jacob in Newburgh.  He was also officer of the Cornwall Volunteer Ambulance Corps, Highland Engine Co #1, and a first responder with American Red Cross on 9-11.
The Beckerle Family operates four branches of Beckerle Lumber Supply Co. – in Spring Valley, Congers, Orangeburg, and Haverstraw. Through three generations of Beckerle leadership, the family has been involved in the community with a legacy of service and philanthropy. Company owners and employees have volunteered for Meals on Wheels for more than 20 years.
Dominican University New York invites all community members to join the University in celebrating the honorees and thanking them for their service. Tickets and sponsorships can be purchased at www.duny.edu/grandreception2022  For more information, contact specialevents@duny.edu or call 845-848-7406.
---

---

Officials Say A Pediatric Dental Group, Including Pediatric Dentistry of Monsey And Others, Performed Unneeded Procedures On Small Children.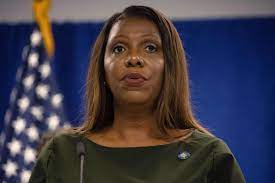 A $753,457 agreement with pediatric dentist Dr. Barry L. Jacobson and his company HQRC Management Services LLC (HQRC), along with 13 other affiliated pediatric dentistry locations, has been reached, according to New York Attorney General Letitia James. The dentistry group admitted performing and billing for medically unnecessary pediatric root canals.
A whistleblower who exposed the alleged fraud will receive a portion of the settlement.
The settlement is the result of a joint investigation between the Attorney General's Medicaid Fraud Control Unit (MFCU), and the U.S. Attorney's Office for the District of New Jersey, which is collecting $313,783 for the federal shares of New York and New Jersey Medicaid damages as part of the agreement.
The settlement resolves allegations that some HQRC dentists performed medically unnecessary pulpotomies, often referred to as "baby root canals," on pediatric patients. A pulpotomy is a procedure to restore infected primary teeth in children whereby the dentist removes infected and damaged pulp from the upper part of the tooth and covers the remaining part of the child's tooth with a filling or a crown.
Dr. Jacobson and HQRC admitted to the investigative findings from MFCU that in some instances between 2011 and 2018, affiliated dentists performed and billed Medicaid for therapeutic pulpotomies not supported by the medical records maintained at the respective dental practices. The defendants in the case also admitted that in some instances between 2011 and 2014, the dental group made "billing errors" on claims submitted to New York and New Jersey Medicaid contractors that resulted in inaccurate servicing provider information on claims for services performed at three of its locations. According to the AG's office, Dr. Jacobson and HQRC, now doing business as PDS Management Solutions, operate pediatric dental practices in New York, New Jersey, and Vermont. Pediatric Dentistry of Monsey was listed as a party to the settlement agreement.
---