RCBJ-Audible (Listen For Free)
Clover Stadium Named Host Site for the MAAC Baseball Championship through 2025
The Metro Atlantic Athletic Conference (MAAC) has signed a three-year hosting agreement with Clover Stadium for the MAAC Baseball Championship, making Pomona the home of the 2023, 2024, and 2025 MAAC Baseball Championships.
"The MAAC was very impressed by the operations of Clover Stadium when the facility hosted the 2022 MAAC Baseball Championship in May," said MAAC Commissioner Rich Ensor. "The extension of the hosting agreement through 2025 was unanimously supported by the MAAC Baseball Committee and the Committee on Athletic Administration. I want to thank Boulders' President and General Manager Shawn Reilly for his generous support to the MAAC and its student-athletes and coaches."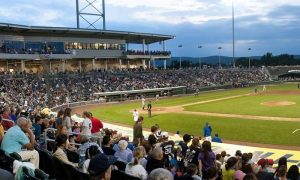 The upcoming 2023 MAAC Baseball Championship is slated for May 24 through 27. 2024's event will be held from May 22-25, and the 2025 tournament is scheduled for May 21-24.
Clover Stadium, which hosted the 2022 MAAC Baseball Championship last spring, is the official home field of the New York Boulders of the independent Frontier League. Clover Stadium has seating capacity of nearly 6,400.
"We are thrilled that Clover Stadium will be home of the MAAC Baseball Championship for the next three years," Boulders' President and General Manager Shawn Reilly said. "Our convenient location relative to most MAAC campuses along with the passionate baseball fans in our region make this the perfect home for this exciting tournament!"
---
Rockland County Legislator Charles Falciglia To Join Hi-Tor Animal Shelter Board
Rockland County Legislator Charles Falciglia is joining the Board of Hi-Tor Animal Shelter in Pomona in hopes of steering the ailing nonprofit out of dark waters. Falciglia, who has served on the Legislature for eight years and has a background in banking, told RCBJ he is worried about Hi-Tor's survival.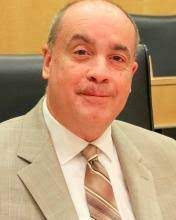 Over the past year and a half, Hi-Tor has been diminished by the indictment of Board President Debbie DiBernardo by Rockland County District Attorney Tom Walsh's case over the alleged criminal intake of 17 kittens last year. Additionally, the organization has lost support of the town supervisors, who are aiming to build a new shelter that will be operated under the auspices of Rockland Green, the former County Solid Waste Management Authority.
"People have to understand that Rockland Green cannot just take over Hi-Tor," said Falciglia. "Hi-Tor is a private entity. All they can do is compete against Hi-Tor and try to put them out of business, which appears to be their goal. I'm not sure this aspect is well known."
For the past five years, Hi-Tor's funding has been a mix of town fees administered through an intermunicipal agreement coordinated by the county, and donations. Due to the onslaught of criticism over management and the alleged mistreatment of the animals, particularly from Rockland Green's Chairman Howard Phillips and Clarkstown Town Supervisor George Hoehmann, donations have dried up, according to Hi-Tor board members who deny these allegations. On top of that, the shelter's intermunicipal contract ends Dec.31 and to date there have been no negotiations for financial assistance going forward. The towns have a legal obligation to bring stray and unwanted dogs to a shelter; there is no such state provision for cats.
"As for the President's arrest, there is something that rings hollow over a potential trial centered on saving 17 kittens," said Falciglia. "The same people who instigated this are the same people who want to eliminate Hi-Tor. This negative campaign has also had an unintended consequence of giving donors pause to donate. No matter how this plays out — how does that help the animals? It's irresponsible."
Meanwhile, Rockland Green has identified a partially built warehouse at 427 Beach Road in Haverstraw it is negotiating to purchase. Environmental concerns about the building's location, including odors from the nearby Joint Regional Sewage Authority, flooding, and a proposed 454,000 square foot distribution center nearby have been raised by citizens. Phillips, who is leading the effort to take over and build a new shelter on behalf of the towns, says the location is in a "beautiful" spot.

---

Rockland Business Awarded Nearly $3 Million Over Covid Test Kit Fraud
A federal court judge has awarded a Rockland LLC nearly $3 million from two businesses and their principals that failed to deliver Covid-19 test kits as promised.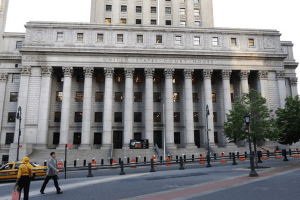 Medical Engineering LLC, Viking Sales Group LLC and their principals have been ordered to pay $2,939,032 to Seven Trade LLC operated by Isaac Lefkowitz of Monsey.
A default judgment was entered by District Court Judge Halperin after defendants were served the complaint but failed to answer.
Seven Trade, LLC accused the defendants and their principals of fraud, unjust enrichment and other charges in a complaint filed in Federal District Court in White Plains in February.
Seven Trade had a contract to sell Covid-19 self-test kits to Corizon Health Inc., a Tennessee company that manages healthcare programs in prisons and jails.
Principal Shlomo E. Suissa, a purported test kit broker who operated Viking Sales Group in Aventura, Florida, and Lonnie Banks, head of Medical Engineering in Temecula, California, claimed that Medical Engineering already had millions of test kits, according to the complaint.
Suissa and Banks knew that Seven Trade wanted to buy the kits for resale, according to a declaration by Lefkowitz, and that he needed them quickly.
On Jan. 13, Seven Trade agreed to pay Medical Engineering $2,065,000 for 350,000 Siemens Clinitest Rapid Covid-19 Self-Test kits, according to court records. It paid $1.8 million upfront and agreed to pay the rest on delivery. The test kits were to be shipped to Corizon Health in Oklahoma City by February 3rd.
The suit alleged that Medical Engineering did not have the kits, and Suissa and Banks ultimately absconded with Seven Trade funds.
Viking refunded $200,000, and Suissa promised to refund the $1.6 million balance, but never did.
Seven Trade's calculation of losses includes $1,161,500 in lost profits. It contracted to pay $5.90 per kit and resell them to Corizon Health for $9.29, plus shipping costs.
Seven Trade, LLC was represented by Manhattan attorneys Aleksandra Lamontanaro, Jonathan A. Lynn and Glen B. Lenihan.
---