RCBJ-Audible (Listen For Free)
Medical Marijuana, A Therapeutic For Chronic Pain, Other Ailments, Can Be Grown At Home With Permission From Healthcare Provider
By David Carlucci
The Cannabis Control Board recently adopted new regulations regarding the at-home cultivation of medical marijuana. Starting October 5th of this year, certified patients and their designated caregivers will be permitted to begin farming marijuana within their residences for medical use. This is one of the state's initial steps to expand in-residence growing throughout the state.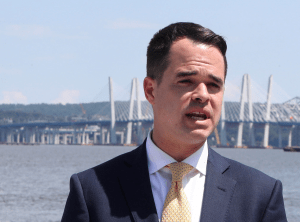 Cannabis has profound benefits for the livelihood of many individuals throughout the country, especially in the realm of health. In 2018, New York's Office of Cannabis Management released a comprehensive Impact Assessment on the vast number of advantages as well as potential risks for regulated marijuana commerce and consumption.
Marijuana is an effective therapeutic for chronic pain, epilepsy, nausea, and other ailments. Marijuana users are less likely to become dependent when compared to drugs like opioids. Because of this, marijuana has the potential to become a far more secure alternative to opioids and can contribute to slowing the opioid epidemic.
How to access at-home cultivation
Currently, these new rules only apply to those registered as either certified patients or designated caregivers of patients. One can become certified by contacting a certified health care provider and determining with the practitioner whether medical marijuana is necessary for them. Patients must be 21 years or older to access home-growing. After receiving certification, patients must register online for an identification card to prove their eligibility.

Certified patients under the age of 21 are allowed to have caregivers assist them with obtaining medical marijuana. Like patient certification, designated caregivers must register online and receive an ID before purchasing cannabis. Additionally, the caregiver must receive explicit consent from the patient before registering. One may also become a designated caregiver for patients with impairments that make obtaining medical marijuana inaccessible.
After obtaining an ID, patients and caregivers may start planting cannabis at home. The number of plants allowed in one location is proportional to the number of certified patients in the home. For each certified patient in the home, the rules allow six female cannabis plants, which are the only type capable of producing buds. The six-to-one ratio applies to up to two patients in the same household. Regardless of the number of patients, no singular home is allowed more than six immature and six mature plants.

Certified growers may only cultivate up to five pounds per patient at a time. If there are multiple patients in the home, each individual's plants must be distinct and separated from each other. Additionally, consumption is strictly for certified patients. Although designated caregivers are given permission to grow cannabis, it is only meant for medical use. Selling home-grown marijuana is also prohibited.
For more information about medical at-home cultivation policies and directions, as well as safety tips, check out the Medical Cannabis Home Cultivation Guide by the Office of Cannabis Management.
---