RCBJ-Audible (Listen For Free)
Phoenix Festival Brings Fresh Concept To Rockland Cultural Scene; Stimulates Business In Village of Nyack & Countywide
Nyack's first annual Phoenix Live Arts Festival, which includes a lineup of plays by Thornton Wilder, Oscar Wilde and Anton Chekov, Shakespeare performed by and for kids, film and live performance tributes to Nyack resident Helen Hayes, and a song cycle premiere inspired by the paintings of local artist Edward Hopper, is gearing up for a run over five weekends from Sept. 16 through Oct. 16.
The festival is hosted and produced by the Phoenix Theatre Ensemble, an internationally recognized theater company and winner of multiple awards for excellence in theater arts.
Nyack officials say the festival is expected to generate income that will ripple through the village and beyond. Village businesses are anticipating a boost in revenue over the five festival weekends. The first-time cultural event could produce a net cash infusion (beyond ticket sales) of well over a half-million dollars to local businesses collectively, according to market research from Brockport Research Institute.
"The majority of Nyack's businesses are small, individual- or family-owned operations," said Roger Cohen, President, Nyack Chamber of Commerce. "After tough times during the pandemic, the festival promises to bring a welcome wave of relief. What's more, this exciting Festival puts Nyack on the map as a destination where art enthusiasts, history buffs, music lovers, shoppers, and foodies can return again and again to enjoy all that Nyack has to offer."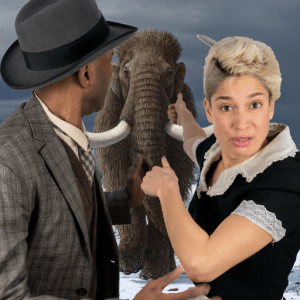 The festival will also give the local economy a jolt through job creation.
"In addition to audience enjoyment, the festival is expected to deliver benefits to the community in important ways – including jobs for sound engineers, carpenters, caterers, backstage crews, graphic artists and other local tradespeople," said a spokesperson from Visit Nyack.
"For the Phoenix Festival's inaugural year, we're celebrating the arts as we rise up from 24 months of pandemic," said Craig Smith, the festival director. "We're offering a full menu of 'food for the soul' – great works of theater and music, with a taste of local culture and history and opportunities for everyone to participate. And this is just the beginning."
Founded in 2004 in New York City, the Phoenix Theatre Ensemble is dedicated to the performance of the classic theater canon, and to the development and nurturing of classically trained, highly skilled theater artists. The company makes its second home in Rockland County, where Ensemble members have created and performed both classics and original works since 2018.
The Festival theater box office is now open at 833-681-4800 and NyackArtsFestival.com
---
National Science Foundation Awards Dominican University $1.5 Million Grant for STEM Scholarships
The National Science Foundation (NSF) has awarded Dominican University New York a $1.5 million, six-year grant to launch a program that supports high-achieving, low-income STEM students.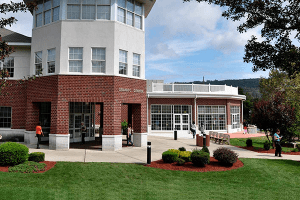 Most of NSF grant funds will provide four-year scholarships of up to $10,000 per year to 26 biology students.  The first scholarships will be awarded to incoming freshman in fall 2023 as part of the BLAST (Biology for Low-income Aspiring Scholars in Training) Program.
AnnMarie DelliPizzi, Ph.D., Associate Professor of Biology, said that BLAST Program aims to increase student retention and success by linking scholarships with co-curricular activities, including academic support, mentoring, and undergraduate research.  BLAST students will meet with visiting scholars from other universities or industry to be exposed to different career paths.
"Low-income students often have to work multiple jobs to pay for school, and this frequently interferes with successfully completing their degrees," said Regina Alvarez, Ph.D., Assistant Professor of Biology. "The scholarships provided by the grant will help to alleviate this burden, allowing students more time to focus on academics."
Elena Guevara, Ph.D., Assistant Professor of Biology, said, "In addition to the scholarships that the students receive, other support includes things such as travel to a scientific conference during freshman year, funds for their senior capstone projects, trips to visit faculty at research-intensive universities, and more."
Dominican University New York has been designated a Hispanic-Serving Institution and the BLAST program has the potential to increase the diversity of the STEM workforce. The goal of the grant is for students to remain in school, graduate, and either secure employment in a STEM field or enter graduate school.
---

---

Local Lawmakers Want Carve-Out From Congestion Pricing Plan
State Sen. Elijah Reichlin-Melnick and Assembly Member Ken Zebrowski have introduced legislation that would exempt Rockland County residents from congestion pricing whenever they pay a bridge or tunnel toll to get into the city.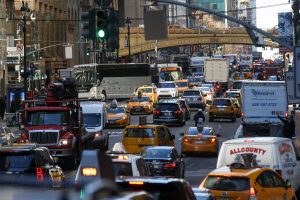 The lawmakers don't expect much of the $1 billion a year the tolls would generate to go toward improving Rockland County transit.
"We know that Rockland is a transit desert," said Reichlin-Melnick. "We do not have the train service that we need here. We do not have the mass transit service we need. So, for the MTA to come and tell us, 'We're going to tax Rockland County in order to fund transit service in New York City – unacceptable."
MTA officials say congestion pricing would ease traffic, reduce pollution, and help improve transportation throughout the metro area.
MTA data shows just 1 percent of all commuters to the Manhattan business district are from Rockland County.
The agency says it's been working with New Jersey Transit and Amtrak on long-term plans for a train that crosses the Hudson River – then people there might be able to get a shorter, one-seat trip right into the city.
---