RCBJ-Audible (Listen For Free)
Sloatsburg-based Warby Parker Slashes 63 Corporate Jobs
The Sloatsburg-based trendy eyewear brand Warby Parker has cut 15 percent of its corporate staff and lowered its sales outlook for the year as the eyeglasses maker copes with consumers changing shopping habits amid economic uncertainty.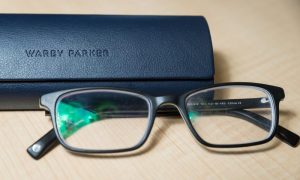 The company said it eliminated 63 corporate positions. The roles represent 2 percent of Warby Parker's total employees and 15 percent of its corporate staff.
Warby Parker, which pioneered the direct-to-consumer model for stylish eyewear under $100, announced job cuts to its staff last week, blaming uncertain economic conditions.
Co-founders and co-CEOs Dave Gilboa and Neil Blumenthal said in the announcement that the cuts would not include customer-facing positions, or in its retail and lab divisions, according to CNNBusiness. Warby Parker operates 169 retail stores in addition to its DTC business.
As Warby Parker prepares to report its quarterly results Thursday, its stock price has dropped 70 percent so far this year. In May, the company reported results that missed expectations.
Savings from those job cuts will amount to between $8 million and $9 million this year, and about $15 million to $17 million next year, the company said. It reiterated plans to open 40 stores this year, which would bring its total to 201.
---
Rockland Bond Rating Improves; County Tied For Best Credit Rating For NYS
Moody's Investors Service upgraded the County's issuer and general obligation limited tax (GOLT) ratings to Aa1 from Aa2, which means Rockland is now one of the financially strongest counties in New York State.
"When I was first elected to serve as County Executive, the New York State Comptroller's Office listed Rockland as the most fiscally stressed County in the entire state and our bond rating was one step above junk status," said Rockland County Executive Ed Day. "Now we are one of the fiscally strongest counties in the entire state, literally transforming from worst to first in only eight years."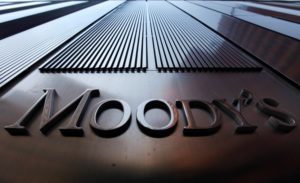 According to Moody's Investors Service, "The upgrade to Aa1 reflects a reserve position that continues to improve. Strong management and budgeting is driving the improved reserves. The rating further reflects a significant tax base, above-average socioeconomic profile, and a manageable long-term liability profile."
Bond ratings define a borrower's credit risk to lenders. The top rating Rockland has achieved indicates the County is low risk to lenders, which will allow Rockland to secure the lowest interest rates on borrowing across in the state and the country.
Rockland's increased rating is attributed to improved financial stability through maintaining a balanced budget along with adequate cash reserves, which allow the County to weather financial storms.
"I want to acknowledge Rockland Finance Commissioner Stephen DeGroat and Budget Director Steve Grogan for their tireless efforts to save taxpayer dollars," said County Executive Day. "Our improved financial situation will enable us to take on needed infrastructure improvements, including the completion of our new highway garage this fall."
---

---

---
RCC's Hudson Market Reopens; Working With New Operator, Genuine Foods
RCC's Hudson Market on Main at 5 North Broadway in Nyack reopened this week after a seven-month hiatus with a new operating partner, Genuine Foods of Manhattan.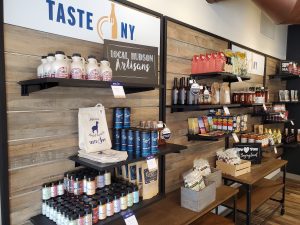 The company is a quality-focused food service company that shuns packaged, processed, and frozen 'food' in favor of scratch-made, wholesome, culturally relevant meals created with fresh, vibrant seasonal ingredients," according to the company's website.
Genuine Foods services K-12 schools, higher education, senior and hospital facilities, and communities.
Hudson Market will have a grand opening celebration in October 2022; details will be posted to the website at www.hudsonmarketonmain.com.
"We're excited about this new collaboration with Genuine Foods," said Beth Coyle, Vice President of Operations for Rockland Community College. "Their mission aligns with the mission of the Market and with RCC – to be a true community partner to the residents of Rockland County. The Market is also a great opportunity for our students, and a fantastic addition to the Nyack food scene, offering great options for lunch, dinner, and catering right on Main Street."
The Market, a Taste of New York vendor, uses ingredients sourced from Hudson Valley vendors. Taste of New York highlights quality, diversity, and economic impact of food and beverages grown, produced, or processed in New York State. Taste of NY aims to create new opportunities for producers through events, retail locations, and partnerships.
The Hospitality and Culinary Arts Center was created in response to the growth in restaurants and tourism in the Mid-Hudson Valley and to be an incubator to train workers. It offers fast-track culinary arts certificate programs, workforce-ready training for veterans and under-served populations and a state-of-the-industry teaching kitchen. Students will continue to work with the Market through the Hospitality and Culinary Arts Center providing food as well as operating a pop up restaurant in the spring each year.
---
---

---