RCBJ-Audible (Listen For Free)
Nanuet Multifamily Apartment Portfolio Sold For $19.2 Million
Harborview Properties, LLC a Westchester-based real estate investor, has purchased three multifamily apartment properties in Nanuet for $19.2 million.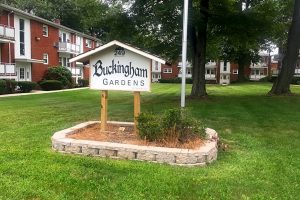 The portfolio consisted of 64 apartment units at Buckingham Gardens at 249 North Middletown Road, 18 units at the Henry Street Apartments at 31-33 Middletown Road in Pearl River, and 12-unit apartment building on .63 acres at 76-80 Hunt Avenue in Pearl River.
The properties were brokered by Gregory Koenig of Kislak Realty of Woodbridge.
"The sellers took advantage of a strong market, deciding to sell after 30 years of ownership," said Koenig
Buckingham Gardens, the largest of the three properties, sold for $13 million. The Henry property sold for $3.67 million; the buyer paid $2.45 million for the Hunt property.
The portfolio, with a total of 94 free market units, includes 12 efficiency and studios, 58 one-bedroom units and 24 two-bedroom units, with an average unit price at $204,250.
---
Kennelly Square In Congers Sells for $2.7 million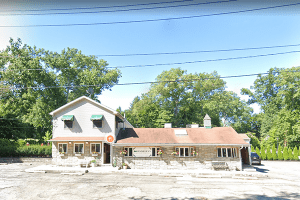 The property at 962 South Route 9W in Congers, popularly known as Kennelly Square, has sold to Kennelly Square Holding, LLC, for $2.7 million.
In 2021, the Clarkstown Planning Board approved the application submitted by the owner to demolish the existing structures and construct Kennelly Square, a three-story senior housing apartment building on the 1.3-acre site south of Lake Road in Congers. A special permit was issued to build 25 one-bedroom market rate senior housing units.
Kennelly Square Holding, LLC, managed by Yakov Grunwald from Airmont, financed the acquisition with a mortgage in the amount of $1.35 million with Northeast Community Bank.
Grunwald has been involved in the Bluefield Extension subdivision controversy in Ramapo. The Bluefield Extension subdivision has been before land use boards for nearly a decade, and the subject of several court filings in Rockland County Supreme Court. The 1.05-acre property is located amid single-family houses across from the massive Bluefield complex of multiple-family townhouses.
---

---

Large Undeveloped Parcel Sold Along Viola Road in Monsey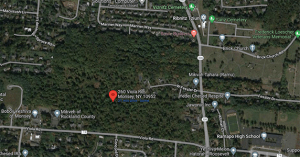 One of the last large undeveloped parcels along Viola Road in Monsey has sold for $38 million.
The buyer is Regency Estates At Viola Hills, LLC, part of Berel (Barry) Farkas' Brooklyn-based Lightstone Management group. The 58-acre site is zoned R-25 (residential). No development plans have been filed with the Town of Ramapo.
The LLC's managing member is Menachem Silber.
The acquisition was financed with two mortgages totaling $25.5 million from a Brooklyn-based entity formed for the purpose of providing financing, 260 Viola Lend I, LLC and 260 Viola Lend M, LLC.
---
---