RCBJ-Audible (Listen For Free)
New York State Consolidated Funding Application Now Open
The Mid-Hudson Regional Economic Development Council has opened Round XII under the Consolidated Funding Application (CFA); funding includes core capital grant and tax-credit funding from ten state agencies.
As with Round XI, $150 million in grant funds from Empire State Development will be available to projects.
"The Regional Economic Development Councils have been transformative for communities across the state, and we will continue supporting impactful projects that align with each region's strategic goals," Governor Kathy Hochul said. "Through Round XII, we are addressing one of the biggest challenges – and opportunities – in our state's economic development strategy by supporting New Yorkers in developing the skills they need to succeed, both today and in the future. The REDCs will identify strategies to ensure employers in growing industries have access to the skilled labor they need to be competitive, helping usher in a more prosperous New York for all."
This year, the Regional Economic Development Councils will prioritize workforce development, with a specific focus on developing and funding job training and placement programs that address the current and future needs for talent of employers in the state and each region. As part of this focus on equitable growth, each Regional Council will work in concert with ESD and the new Office of Strategic Workforce Development to create a tailored regional strategy identifying the specific jobs and skills needed by employers in that area of the state. The Regional Councils and ESD will then seek to fund programs that help workers meet these specific needs.
The deadline for many applications is Friday, July 29 at 4 pm.
Open enrollment programs are not subject to the July 29th deadline and will continue to accept applications on a rolling basis until funds are exhausted.
CLICK HERE FOR MORE INFORMATION & APPLICATION

---
District Attorney's Effort to Disqualify Hi Tor President's Attorney Is Denied
Criminal defense attorney Gerard Damiani will continue to represent Hi-Tor president Debbie DiBernardo, who has been indicted on a single felony count and several misdemeanors over allegations of document fraud, despite the Rockland County District Attorney's effort to disqualify the attorney citing a conflict of interest.
Judge Larry Schwartz of Rockland County Court on Tuesday denied County Prosecutor Nicole Garcia's motion to dismiss Damiani based on his prior representation of Hi-Tor Animal Shelter. The motion to disqualify the attorney was based on an allegation that his handling of documents in response to the District Attorney's subpoena created a conflict.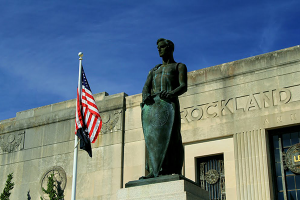 In response, Damiani argued no actual conflict existed, and he also secured waivers from DiBernardo and most of the Hi-Tor board to allow him to continue to represent the defendant.
DiBernardo, through her counsel, contends the Rockland County District Attorney's office provided inaccurate and misleading information to the grand jury, and charges that the omission of significant evidence resulted in a misguided indictment.
In April, a motion was filed asking the court to dismiss the indictment, saying the grand jury was misled because the DA predicated its evidence on an inaccurate interpretation of the contractual obligations between the county and the shelter that guide the intake of animals to Hi-Tor.
The DA's office has said it does not comment on ongoing cases.
The court ordered the DA to respond to the motion to dismiss by May 17.
---
fifteenfortyseven Critical Systems Realty Expands Inventory in Orangeburg
1547, a developer and operator of custom-designed data centers, is adding 16,800 square feet of data hall space and 2 megawatts of power to its Orangeburg facility at 1 Ramland Road, its largest data center campus, to accommodate increased demand for connectivity and space in the New York City Metropolitan area.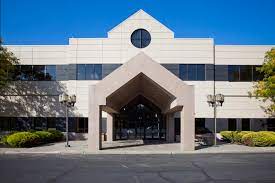 Tenants of this added space will take advantage of Rockland County's new tax reductions for data center equipment; 1547 has worked with Rockland County to secure a sales tax abatement on new hardware for data center and co-location customers coming into Orangeburg. The abatement package offers 8.35 percent savings on qualified capital purchases, significantly reducing the cost for rack deployments in the 1547 facility.
The Orangeburg facility offers access to top network providers and is directly connected to 60 Hudson Street in New York City, offering round trip latency in under 1 millisecond.
"We are excited about the completion of this additional space and power to our flagship location," said J. Todd Raymond, CEO and Managing Partner of 1547. "Our Orangeburg data center facility will continue to meet the increasing demand of space, power, and connectivity for our customers in the New York metropolitan area."
1547 will be hosting a networking and data center open house event on May 17, 2022 at 1 pm to highlight the new data halls and showcase its anchor tenant, ColoHouse's multi-tenant colocation solutions.
---