RCBJ-Audible (Listen For Free)
Howard Hellman Working With BRIDGES To Determine Needs For Accessible Living; Martinez Looking For Homeowner To Participate In Design Project
By Tina Traster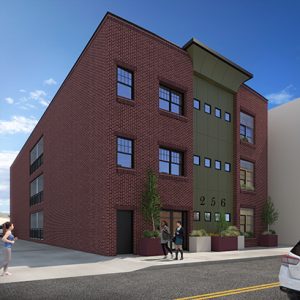 Howard Hellman originally thought he'd join the Nyack apartment building gold rush with market-rate millennial housing. A year ago, he was planning to tear down 256 Main Street and build state-of-the-art rentals. Made sense, given the pumped-up demand for downtown living in Rockland County.
But the developer/electrician has had a change of heart that comes from his heart. Hoping to leave a more meaningful legacy, Hellman, head coach of Hellman Management, plans to add affordable and accessible living units to the Village.
Called "Breezy," the handsome brick building, designed by Nyack architect Kier Levesque, has been given a green light by the Village's Architectural Review Board. Hellman's next step is to seek funding or grants to subsidize the project. Hellman built and still manages Hyenga Lake, a 66-unit affordable senior living complex in Nanuet.
"It's my hope that I will be able to build this as an affordable and totally accessible project," said Hellman, who sits on the board of BRIDGES, a nonprofit that serves people with disabilities. "I understand the needs for folks with handicaps, and I understand how important independent living is. I think this will be a great opportunity."

Often, those with disabilities are most in need of affordable housing.
"The county has insufficient housing for households at the lowest income cohorts," said a spokesperson for County Executive Ed Day.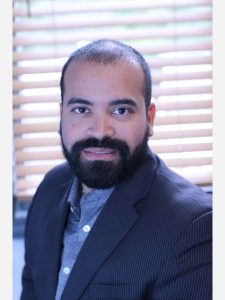 Nobody agrees more with that sentiment than Carlos Martinez, Executive Director of BRIDGES, who says the need for affordable housing for disabled people is underserved in the county.
"Housing for people with disabilities is a challenge in terms of both affordability and accessibility," said Martinez. "Engineers and developers only have to submit to the bare minimum ADA (American Disability Act) standards like an elevator or a ramp. But making apartments truly accessible is often an afterthought."
Both Hellman and Martinez are hoping to set examples of an emerging trend in building known as Universal design, which is a planning approach that focuses on diversity of dwellers during the facility design process. Accessible design includes features equipped and designed to allow users with disabilities including curb cuts, large color contrasting fonts, sloped entrances, thermostats at lower points on the walls of the rooms, bathrooms with roll-in showers, and knee clearance under the sink.
Hellman plans to build between 21 and 23 studio and one-bedroom apartments on the footprint on the 18,000 square foot lot that is now home to a 6,000-square-foot building that is partially empty and partially rented to a gym, Momentum Fitness. The existing building will be demolished.
Hellman envisions a building with an elevator that could accommodate two wheelchairs, wider hallways with handrails, wider doors on apartment units, lowered countertops and doorbells that operate by light or sound.
"We are working with BRIDGES to figure out the details, to understand what its clientele need," said Hellman, 69, adding he'd like this building to be a 'legacy project'. "In the meantime, we are looking for financing opportunities to build this project."
Martinez, too, has a vision for changing the way developers think.
"One of our goals is to make sure towns and villages are building new housing complexes with universal accessible standards or Universal design, as it's known," Martinez said. "If builders implement accessible design from the beginning, they wouldn't have to make modifications later. We are going to encourage designers to think in advance so that people with disabilities can live more independently, and older people can age in place."
Martinez said BRIDGES is in the early stages of creating a showhouse or model residence that teaches builders and others about Universal design.
"We are going to raise money to design a single-family house," said Martinez, adding that the nonprofit will buy an existing home, transform it, exhibit its features, and eventually sell it.
"We want to show what it means to live in a home that doesn't necessarily look like it's geared for the disabled," he said, explaining that many of the features will be aesthetically built into the home's architecture.
Martinez said the organization is looking for Rockland County homeowner who would like to participate in the project.
In 2018, Nyack Point, a 33-unit affordable rental apartment building at 263 Main Street began renting. The project is across the street from Hellman's building. The project was spearheaded by Gerri Levy, executive director of the Rockland Housing Action Coalition. The coalition partnered with New York state, County of Rockland, Federal Home Loan Bank, Community Preservation Corporation, and other funders.
In Rockland County, 42,825 or 43 percent of households spend 30 percent or more of their income on housing costs. That includes 25,150 or 37 percent of homeowners and 17,670 or 57 percent of renter households. Those spending 50 percent or more of income affects 22,295 households, including 35 percent of renters and 16 percent of homeowners.
"The pervasiveness of cost burden in Rockland County is an indicator of the need for increased affordable housing, particularly among extremely low and low-income renters who face the highest risk of cost burden," said Day's spokesperson.