RCBJ-Audible (Listen For Free)
Jerome Chazen, Community Leader & Philanthropist, Dies at 94
Jerome (Jerry) Chazen, a community leader, philanthropist, and co-founder of Liz Claiborne, has died, reported the Jewish Federation & Foundation. He was 94.
"Jerry's impact on Rockland can be seen both in the institutions our community depends on every day – including the JCC Rockland, the Center for Safety and Change, the Rockland Jewish Community Campus, the Jewish Federation & Foundation of Rockland County, and others – and in the priorities met and challenges overcome over the last 50 years," said the Federation in a statement.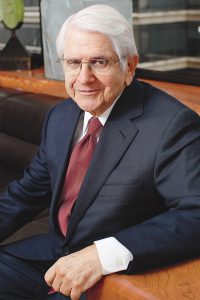 Federation co-President Steve Gold, who has known Jerry for decades, noted "Jerry and his wife, Simona, established a standard of generosity that we are all called to emulate to honor his life and legacy."
Chazen, a Nyack resident, was a successful entrepreneur, inspired generations of Columbia University business school graduates. He was a generous donor to New York institutions including the 92nd Street Y, Metropolitan Opera, and Museum of Arts and Design.
He served in the US Navy during the Second World War, and in 1949 married Simona, who became his partner in every endeavor. He was known for his willingness to share his hard-earned business experience with all who sought his advice.
"We've lost a great friend and a committed leader," said past Federation president Bob Silverman. "But Jerry always thought ahead and helped prepare us with his involvement in encouraging and fostering a new generation to carry forward the mission and responsibilities he so generously supported."
---
Arc Rockland Purchases Nyack Building For Day Center
The Arc Rockland has purchased a Nyack building to house a Day Habilitation center for people with intellectual and developmental disabilities. The organization has paid $1.27 million for the building at 82-84 South Franklin Street. Sam Adler of Rand Commercial represented the seller.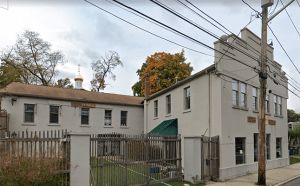 Arc plans to upgrade the building and add a handicapped accessible bathroom. The location is designed to help individuals with challenges develop independent living skills through community-based and volunteer activities.
Arc Rockland, a year ago, sold its headquarters at 25 Hemlock Drive in Congers to Portables Unlimited, Inc. for $6.5 million. Portable Unlimited Inc. is a Nanuet-based wholesaler and exclusive master dealer of T-Mobile products.
With the proceeds from the sale, The Arc Rockland purchased a 20,200 square-foot office and community service building, located at 210 Route 303 in Valley Cottage, formerly the MKB law offices for $2.75 million from Five Great Kids, LLC.
---

---
Rockland Ranks 20 Among Counties At Risk For Home Foreclosures
Homeowners in the New York City metropolitan area are among the most vulnerable to foreclosure nationwide as middle-class wage earners struggle to keep up with surging housing costs, according to a report by research group Attom.
Home valuations that soared during the coronavirus pandemic coupled with the rise of mortgage rates have left average workers struggling to make ends meet, reports the New Business Herald.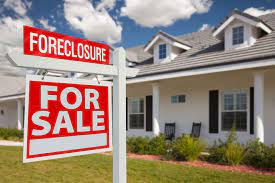 A study by Attom found that the New York area and Chicago were home to eight of the most 50 at-risk counties where the average wage earner spends between 32 percent and 45 percent of their income on housing.
Rockland County ranked 20th on the list.
The median home price of the 10 most vulnerable counties ranged from $210,000 to $480,000, according to the study, which was cited by Bloomberg.
Seven of the most vulnerable counties were in California while a few more were scattered throughout the Philadelphia region and Delaware, according to Attom. Sussex County in New Jersey was ranked the most vulnerable cluster in the entire country while nearby Warren, Passaic, Essex and Hunterdon counties ranked in the top 10.
Mortgage rates for the typical 30-year loan have climbed to their steepest levels since early 2020 as the housing market looks to expected Federal Reserve rate hikes.