RCBJ-Audible (Listen For Free)
Legal Battle Draws On Over Who Will Own Gedney Street Project In Nyack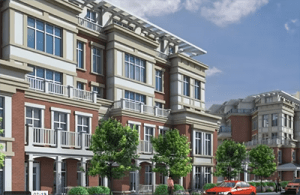 Ongoing legal wrangling between the partners who planned to build Tidewater (formerly TZ Vista), the waterfront condo project on Gedney Street in Nyack, will likely delay development for the foreseeable future.
A lawsuit filed January 2020 in Rockland County Supreme Court by TZ Vista LLC, its architect, and two of its partners (Drazen Cackovic and Julia Khomut) against the other partner (Bill Helmer), Helmer's construction company and an LLC that owns part of the land under the proposed 3+ acre development has set off a complicated legal feud.
The plaintiff claims breach of contract and breach of fiduciary duty. The defendants have counterclaimed, asking the court to dissolve the partnership and sell off its assets.
On January 3, Judge Robert Berliner sided with the plaintiffs and ordered the Helmer entity to transfer a disputed tract of land into the partnership, and denied a request to dissolve the partnership and sell off its assets. Helmer has appealed the decision and requested a stay of its implementation.
Meanwhile, the two sides are also wrestling with a clause in their contract that allows either partner to buy out the other. Helmer offered to sell his shares in TZ Vista to Cackovic and Khomut.
According to the partnership agreement and correspondence to the court, if plaintiffs do not purchase Helmer's interest, Helmer can purchase plaintiff's interest on the same terms as offered. The notice of appeal also cites several errors purportedly made by Berliner, including his refusal to dissolve the partnership and sell off its assets.
The plaintiffs oppose Helmer's request for a stay.
---
New York Developer Eyes Novartis Campus For Warehousing & Commercial Space
The pent-up demand for warehouse space continues. A New York City company is eyeing the former Novartis campus for warehousing and commercial space.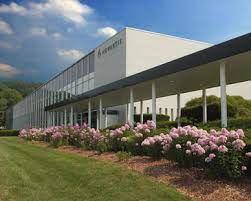 Brookfield Properties plan to purchase the 167-acre campus to develop it for warehousing – a need that has accelerated during the e-commerce era and the pandemic. The plan also calls for razing older buildings and developing a 900,000-square-foot facility and two smaller buildings.
The property straddling the Suffern and Montebello border on Old Mill Road includes a 585,000-square-foot building with offices, laboratories, a manufacturing area, and a warehouse. The parcel had been Suffern's largest taxpayer, paying $310,259 for the 2018-2019 fiscal year.
The project calls for the development of more than one million square feet of commercial space and the potential to generate more than 1,600 jobs.
Novartis sold the campus for $18 million to the Monsey-based RS Old Mill LLC in 2017. Old Mill at the time had been seeking Chapter 11 bankruptcy protection to keep from forfeiting its $2.5 million deposit. Old Mill then flipped the property for $30 million to a Manhattan-based development company, Suffern Partners LLC. In 2020, the property was sold for $55 million – some $14 million higher than the market value of about $41 million.
---

---
New York Boulders Renames Ballpark Clover Stadium
The New York Boulders ballpark, previously known as Palisades Credit Union Park will be renamed Clover Stadium as part of a multi-year naming rights partnership with Fiserv, Inc., a financial services technology company.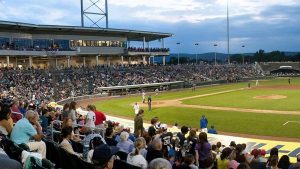 "Since our inception in 2011, the Boulders' mission has been to present the most memorable experience in all of minor league baseball for our fans, sponsors and stakeholders in one of America's best ballparks," said Boulders' President Shawn Reilly. "Our partnership with Fiserv is the perfect combination of two brands that are leaders in their space. We saw first-hand last season how Clover improved the fan experience in our stadium, and now we are proud to have the Clover name on our ballpark."
Clover has been handling in-stadium payments for Boulders fans since the start of the 2021 season. Clover serves more than 1,500 small businesses in northeast New Jersey and the Lower Hudson Valley.
"Whether it is a family-owned delicatessen in Pomona, or a barbershop in Ridgefield, New Jersey, Fiserv understands the unique challenges of running a small business, and we are committed to the success of every entrepreneur that runs their business on our Clover platform," said Fiserv President and Chief Executive Officer Frank Bisignano. "We are proud to partner with the Boulders, and to call them a client, and look forward to continuing to support small business owners in our local community and enabling an excellent game day experience at Clover Stadium."
Founded in 2011 as the Rockland Boulders, the organization rebranded in 2020 as the New York Boulders when they became a member of the 16-team Frontier League, the largest independent professional baseball league in North America and a Partner League of Major League Baseball.