RCBJ-Audible (Listen For Free)
The Challenger: Local Attorney Michael Starvaggi  Offers Legal Analysis On Proposed Bill That Could Outlaw Single-Family Zoning
By Michael Starvaggi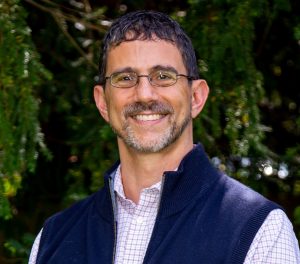 New York State Senator Brad Hoylman is sponsoring a bill that would essentially outlaw single-family zoning in all cities and incorporated villages throughout the State. It sounds impossible, but in fact, unless strong action is taken, it may very well come true.
The regulation of land use falls under the State's "police power," the inherent authority to enact laws promoting the health, safety and general good of the public.  By way of statutes set out in the General City Law, Town Law and Village Law, the State delegates the authority to regulate land use to local municipalities. Following the lead of other states like Oregon and California, New York is now proposing to attach significant restrictions to that authority.
The Bill and Its Legality
Specifically, the bill would require that municipal laws:
set minimum lot sizes of no more than one thousand two hundred square feet (a mere 0.0275 acres, less than a third of the size of as basketball court!) in cities and villages;
set minimum lot sizes of no more than five thousand square feet (0.11 acres) in towns for lots with access to public sewer and water;[1]
allow construction of two or more-family structures on every lot within a village and four or more family structures on every lot within a city[2];
Interestingly, although the bulk (lot size) requirements are imposed against townships, the bill does not make single family zoning "illegal" (if such a term can be applied to how one chooses to develop their own property) for residential lots located outside of incorporated villages and cities.  However, celebrating that small reprieve is like being grateful that only half of your belongings were stolen by a burglar.  Restriction of rights in any form is repulsive and should be fought.
Nonetheless, because municipal governments do not have independent authority to enact zoning laws and do so only under the grant of authority from the State legislature, the bill seems to be on solid legal footing, as a prima facie matter. In fact, other states have introduced and passed similar measures without any legal opposition. If the bill has an Achilles' heel, it would its ability to pass constitutional muster.
Because the use of private property is an important individual right, there is an argument that the bill, as written, is an overly broad effectuation of its own purpose, which is ostensibly to provide for a greater amount of housing in the State, bringing cost down. Although lower cost in housing is a legitimate objective, how this legislation seeks to accomplish that objective is far too sweeping. A court could find that other, less draconian methods to realize the bill's objectives are necessary to protect the freedoms of homeowners to build as they see fit.
Along the same lines, a court could find that the law runs afoul of the equal protection clause by denying individuals owning property in villages and small cities the opportunity to build the same kinds of homes as township residents will enjoy.
Grassroots Efforts to Save Front Lawns
These legal challenges can and should be launched if the bill is passed. However, the strongest approach right now is for citizens to contact their local state Senator and Assemblyperson and let them know that New Yorkers do not want to drastically dismantle suburban life.
[1] The minimum lot size requirement for townships would be capped at twenty thousand square feet for lots without public sewer and water access.
[2] For lots in proximity to commuter transit station, villages must allow a minimum of four family units and cities must allow a minimum of six family units.
Michael Starvaggi is an attorney admitted to practice in New York and New Jersey
---
The opinions expressed within the content above are solely the author's and do not reflect the opinions and beliefs of the publisher, Rockland County Business Journal, or its sponsors.