RCBJ-Audible (Listen For Free)
NYPSC Approves SUEZ Merger But Commissions Study To Take Water System Public
The New York Public Service Commission approved SUEZ's merger with Veolia North America last week, but it also agreed to study whether the county should take its water system public, a win for Rockland activists pushing for home control.
SUEZ Water NY, a subsidiary of French Suez Environnement, a multinational company, is being sold to another French multinational company, Veolia North America, a division of Veolia Environnement S.A.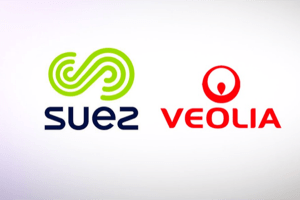 "The New York Public Service Commission's approval of our merger with Veolia is actually good news for our customers," said Bill Madden, SUEZ' New York director for communications and government affairs. "The merger brings together the two world leaders in environmental services and this combined experience and intellectual capability will bolster our ability to provide solutions for our customers in Rockland and Westchester counties."
However, PSC greenlighted the Department of Public Service to assess whether Rockland's water would be better managed by a public water authority. The report has a provisional deadline of June 30.
The decision was cheered by citizen activists who have expressed concerns about Veolia's global record and about SUEZ, which they claim provides poor water quality, lacks commitment to watershed planning and source water protection and transparency. They questioned SUEZ's stewardship, saying that in the past, the company ignored the effectiveness of conservation through limiting water loss from its pipes.
Assemblyman Ken Zebrowski hailed the decision by the Public Service Commission a necessary step in identifying possible ways to reduce costs and improve service.
"One thing is for sure, we have the highest water rates in the State and they are unaffordable for Rocklanders," he said. "Perhaps municipalization is the answer, but even if it is not, rates must be reduced and quality improved."
---
Casa Mia Sells For $3 Million To Haverstraw-based Religious Group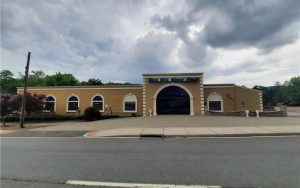 Un Clamor Hacia En El Tiempo Final, Inc., a Haverstraw-based religious organization has purchased the former Casa Mia Manor House catering facility at 577 Route 303 in Blauvelt for $3 million, according to a deed recorded with the Rockland County Clerk.
The seller, Toscany, Inc. financed the purchase with a $2,8 million mortgage.
Casa Mia had been shuttered and offered for sale by its owner for several years. The 30,000 square-foot facility sits on roughly three acres. The LO (Laboratory/Office) zoning allows for a variety of uses including schools, offices, and conference facilities. Generally religious institutions are permissible uses.
The buyer, previously based at 2 Samsondale Avenue in Haverstraw sold its location in May of 2021 for $265,000.
---

First Annual Hospitality & Tourism Winter Festival To Be Held At Palisades Center
The Palisades Center, Rockland Works Career Center, Workforce Development Board of Rockland and Rockland County's Department of Economic Development & Tourism are teaming up to promote Rockland County's hospitality and tourism industries at the first Hospitality & Tourism Winter Festival.
The event will take place on Jan. 12 from 3 to 6 pm at the Center Court, Level One, at The Palisades Center.
There is still time to sign up for a table. The event, part job fair, is aimed at pairing Rockland County businesses with prospective employees.
The festival will include activities, raffles, and interactive experiences. Local musicians will perform throughout the event.