RCBJ-Audible (Listen For Free)
Sister O'Brien Pays Credit To Hard Work & Commitment Needed To Raise Funds
By Judith Bachman
Thanksgiving is a time for expressing gratitude.  Sister Mary Eileen O'Brien, O.P., Ph.D, a member of the Dominican Sisters of Blauvelt and President of Dominican College, embodies that Thanksgiving spirit. Sister O'Brien credits the support of the community and the hard work of the staff of Dominican College, each and every day.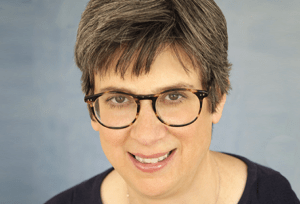 She often acknowledges the generous support of Dominican College's alumni and donors in sustaining the school.  Dominican College relies, in part, on fundraising campaigns coordinated through its Office of Institutional Advancement.  Gifts to the College can be designated for a particular purpose, including directed to particular scholarship funds or other uses.  "The success of the fundraising efforts is a testament to the philanthropic spirit of the communities the college serves."
Beyond recognizing the generosity of the College's supporters, Sister O'Brien is thankful for the COVID-19 relief funding offered through the U.S. Department of Education, known as the Higher Education Emergency Relief Fund (HEERF).  Sister O'Brien credits HEERF with enabling the school to retain staff through the pandemic.
Sister O'Brien appreciates the work of the school's staff, including faculty, IT support, and other departments, to quickly pivot to deliver classes on-line, in the midst of the 2020 virus shut down.  Sister O'Brien said that "almost overnight we pivoted; everyone was in sync.  We were well prepared to do that, as our staff already had the technology training and the hardware was in place."
Sister O'Brien has dedicated herself to education for over 50 years.  Sr. Mary Eileen earned a doctorate degree in Educational Administration and Supervision from Fordham University and holds a master's degree in Adult and Higher Education from Teachers College of Columbia University and a master's in Mathematics from Manhattan College.  She received a bachelor of arts in English from Dominican College. She began teaching mathematics at St. Benedict's School and at St. Pius High School before serving as the principal of St. Luke's School in the South Bronx.  In 1977, she was called upon to assist Sr. Natalie Casey, the President of Dominican College.  Sister O'Brien was elected to serve as College President in 1979 and remained in that position until she was elected to a six-year term as President of the Sisters of St. Dominic.  She was chosen to serve again as President of the College in 1997.
As thankful as Sister O'Brien is, she does know that challenges lay ahead.  Enrollment at colleges across the country is down. To meet this challenge, Dominican College offers a broad array of in demand career focused studies, offering undergraduate programs, master's programs in teacher education, occupational therapy, nursing, and business, as well as doctoral programs in physical therapy and nursing.  Beyond that, the College is working to add new programing and adjusting its budget as necessary.
For more information on these efforts or to support the College, contact Joe Valenti, Vice President Institutional Advancement at (845) 848-7400.
Judith Bachman is the founder and principal of The Bachman Law Firm PLLC in New City. judith@thebachmanlawfirm.com 845-639-3210, thebachmanlawfirm.com