RCBJ-Audible (Listen For Free)
Village of Haverstraw Wins $10 Million Downtown Revitalization Grant
The Village of Haverstraw was one of two Hudson Valley communities to win $10 million to develop a strategic investment plan and implement key projects that advance the community's vision. The other was Ossining, which is connected to Haverstraw through the NY Waterway ferry across the Hudson River.
New York Gov. Kathy Hochul announced the decision Monday.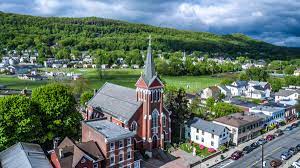 In its fifth year, the statewide program will invest $200 million in up to 20 downtowns. Communities were nominated by the state's 10 Regional Economic Development Councils based on the downtown's potential for transformation. Winners are provided with funding for the much-needed infrastructure to ensure equitable and accessible future growth while improving the wellbeing of traditionally underserved communities.
"We think money can be spent there on infrastructure to design and build both a residential and commercial project down at the foot of Main Street," Kohut said.
They also envision a cultural arts center in a vacant house of worship, and other community projects to help bring people into Haverstraw both to live, to patronize local businesses and to start some themselves.
"It's going to jump-start revitalization of the business district," he said.
One of the perks of the program, now in its fifth year, is that New York also helps out with expertise. Kohut expects their experts in early 2022.
"I think it's the new year when the planners come in and we talk brass tacks but I haven't gotten that information yet," he said.
---
O&R Hopes To Undertake $52.6-million, Two-year Construction Project Installing 5.5 miles Of New Electric Transmission Cable Underground
O&R says the electric system project will improve electric service reliability and system resiliency for about 45,000 O&R customers. O&R filed for regulatory review of the proposed project by the New York State Public Service Commission.
If O&R's project is certified by the NYSPSC, the new 138kV underground transmission line would be installed mainly within secondary public roadways to connect a substation in Nanuet with one in West Nyack. The new transmission line would provide an additional source of electricity for southern Rockland County, where increasing business development is creating additional electric system demand, officials said.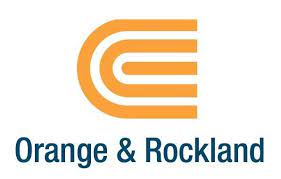 In addition, the new transmission line's connection to a new transformer bank in West Nyack would improve electric service reliability, resiliency and capacity for a large number of Clarkstown and Orangetown customers.
"This project will provide added protection and an added electric supply source for a key part of the O&R transmission system," O&R President and CEO Robert Sanchez said. "That means we are making the electric system more resilient and the electric service to customers more reliable."
The proposed route goes from west to east from O&R's substation access road in Nanuet, winding through mainly area secondary streets into the substation property in West Nyack.
This route would not require property easements over private lands other than from CSX railway. The project would be installed in the roadways within the public transportation rights-of-way, which would be a cost benefit to the proposed project.
No construction would occur within wetlands or forested lands. As a result, impacts to wetlands, wildlife, existing land use and cultural resources are not anticipated. Only temporary and minor impacts during construction are anticipated for streams and wildlife.
The Process
Under NYSPSC rules, an extensive public review process — under Article VII of the New York State Public Service Law — will be scheduled to examine the project application. This process typically takes from 12 to 18 months to complete.
The NYSPSC makes the final decision regarding all Article VII applications after careful review and with public input. For a complete description of the application review process, please refer to the Commission's Article VII Review Process Guide.
O&R is working with Clarkstown town government and its police department on the project and plans a collaborative effort to minimize construction disruption along the community's roadways. However, motorists traveling on the roadways along the project's route should expect periodic delays once the project begins.
O&R provides electric service to approximately 300,000 customers in southeastern New York State (where its franchise name is Orange & Rockland) and northern New Jersey (where it's Rockland Electric Company), and natural gas service to approximately 125,000 customers in New York.
---

Hudson Gateway REALTOR® Foundation Presents $2,000 Donation to Make-A-Wish Hudson Valley
The Hudson Gateway REALTOR® Foundation, the charitable arm of the Hudson Gateway Association of REALTORS®, has presented a check for $2,000 to Make-A-Wish Hudson Valley, located in Tarrytown, NY. Make-A-Wish® creates life-changing wishes for children with critical illnesses.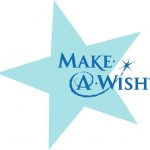 Since 1986, Make-A-Wish® Hudson Valley has granted the wishes of more than 3,000 children in the Hudson Valley region with critical illnesses. Serving the eight counties of Delaware, Dutchess, Orange, Putnam, Rockland, Sullivan, Ulster and Westchester, the Chapter's mission is to ensure that every eligible child residing in the Hudson Valley who qualifies for a wish is granted their most heartfelt wish. While wishes are referred and completed on an ongoing basis, an average of 150 wishes are in progress at any given time.
"We are deeply grateful for HGAR's continued generous support. They are truly making a difference in the lives of our wish kids and their families, "said Tom Conklin, Make-A-Wish Hudson Valley CEO.