RCBJ-Audible (Listen For Free)
Nyack Entrepreneur Hoping To Open Cannabis Lounge But Recognizes Landscape Is Uncertain
By Allison Kirchhofer
New York State's legalization of cannabis has opened a new window for professionals like myself, as well as others who are eager to get in on the ground floor of an exciting new industry. I am a CPA and I've begun working with clients in the cannabis arena, including a grower outside Rockland County, and a Nyack resident who wants to open a consumption lounge in the Village of Nyack.
My client, an entrepreneur who is both a woman and a minority, is exploring this new horizon but she is worried because a flurry of towns and villages are "opting out" of New York State's law legalizing consumption lounges and dispensaries. Towns have until Dec. 31 to opt out. Although many public officials say they view opting out as prudent for now, and that they can opt in later, it changes the playing field for entrepreneurs who want to jump into the game and be part of the first wave of licenses issued by the state in 2023.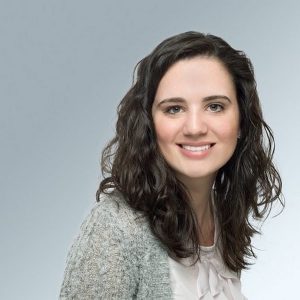 My Nyack client is eager to build a business in her hometown. She is hoping to muscle in on an industry that will open a new stream of commerce and will be a novel element of economic stimulation throughout New York. She recognizes education is needed but only weeks remain before before villages such as Nyack consider opting out.
People like my client remain hopeful that the community can have a more nuanced conversation on the issue.
The Village of Nyack on Oct. 28, had readied a resolution to opt out, citing the ability to opt back in at a future date. I was among a dozen residents who argued in favor of opting-in – or essentially doing nothing – prior to the Dec. 31 opt-out deadline. At the end of the Zoom meeting, Nyack officials had softened their views and said they needed more time to consider the issue.
Still, the board had argued it might be safer to opt out for now and revisit its zoning codes before opting in next year. They said they were looking for more direction from New York State.
But towns and villages in fact have plenty of time to look at their zoning codes and make changes as needed. Licenses will not be issued until 2023.
My client envisions a lounge that would include a private party room and designated outdoor space. The Village of Nyack can set hours of operation and decorum, as it can for any business. She will have to submit plans to the village prior to applying to the state for a license. Nyack's decision would be submitted as part of the record to the state but would not be binding.
Also, my client will be mandated to include a "Framework of Social Responsibility" in her application for a license.
Cannabis lounges and dispensaries are going to add a new business category to retail and commercial districts. They will bring foot traffic and generate jobs. My client will invest capital to build out a space, including ventilation systems similar to those in cigar lounges. Those who lead the way will attract publicity, which brings more attention to the surrounding business community.
New York State collects sales tax on cannabis retail sales, and pays 4 percent of that tax revenue to counties, which keep 25 percent, and distributes the remaining 75 percent only to towns and villages in the county that have retail dispensaries, pro rata to their sales.
Ultimately cannabis lounges and dispensaries will regulate a drug that is otherwise sold illegally and used in plain sight. My client says she smells marijuana at the village's weekly farmers' market. Inevitably, residents will cross town borders or state lines to buy and consume cannabis.
Finally, my client understands what responsibility comes with being a leader in an emerging industry.  There will be many myths to dispel; many fears to ease. For some, marijuana is freighted with a negative stigma but as a legalized substance, there is a chance to deal head on with the taboo and teach people how to buy and use it safely.
It's a long road ahead, but my client wants to take that first step in the village she calls home.
Kirchhofer will be leading a discussion on "Adult-Use Cannabis in New York State: Information Session on the MRTA (Marijuana Regulation & Taxation Act)" on Nov. 16 at 7 pm in the Nyack Library Community Room.
Allison Kirchhofer is a Nyack resident, cannabis CPA and founder of Accounting By Design
---
Listen to a discussion about Rockland County Towns & Villages Opting Out on WRCR-1700-AM radio on The Morning Show With Jeff & Will.