RCBJ-Audible (Listen For Free)
Dot Those Is And Ts In Order To Wrap Up Business In 2021
By Judith Bachman
As the calendar turns toward year end, we all begin thinking of resolutions. From a legal standpoint, the most important resolutions are the corporate kind.  Especially those that are essential to maintain the corporate veil.
What is the corporate veil?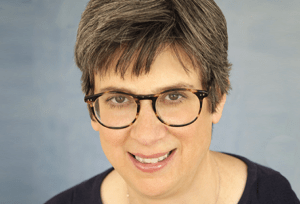 The corporate veil insulates the personal assets of the owners of a business from claims against the business. In order to ensure that a company owner's personal assets are protected, one must be able to show that the company exists and operates on its own and not as an alter ego of its owners. Without this shield, if a business has creditors, the creditors can proceed against the individual owners and their personal assets.
As part of that insulation effort, entrepreneurs must conduct an annual shareholders/members meeting timely, record minutes and do resolutions. Owners can either hold a formal meeting, with notice, minutes, and resolutions, or, if applicable, everyone can waive notice and sign a unanimous consent.
Assuming that the corporate year end is December 31, now is the time to perform this important task.
In addition to holding annual meetings and doing resolutions, entrepreneurs should conduct a year end review of their corporate infrastructure.  Some items to look at include: avoid commingling business and personal assets and liabilities, having and updating company by-laws/operating agreement, maintaining stock or membership ledgers, and being current with New York State in filing annual reports and paying corpore fees.
While this list may seem intimidating, most of these tasks are easy to complete.
There are readily available templates for corporate resolutions/consents, and stock or membership ledgers.  In addition to a business lawyer, there are corporate agents such as Blumberg at https://www.blumberg.com/corporate_services/ or Gerald Weinberg P.C. at https://weinbergpc.squarespace.com/ that can assist, as well.
Even sole proprietors must do these tasks.  Maybe even more urgently than businesses with multiple owners.  Often, sole proprietors disregard corporate formalities; they do not separate business and personal bank accounts and credit cards, they mix business and personal expenses, and do not adequately capitalize the business.  These actions jeopardize the personal assets of the owners of the business since they are treating the business as their alter ego.
So amid the holiday shopping and revelry, take care of business too. These corporate resolutions are the best kind of resolution – they require very little effort and show immediate results. And then, you can lift a glass on New Year's Eve and bring in the new year with peace of mind.
Judith Bachman is the founder and principal of The Bachman Law Firm PLLC in New City. judith@thebachmanlawfirm.com 845-639-3210, thebachmanlawfirm.com 
Photo Credit: Secret Entourage