RCBJ-Audible (Listen For Free)
Legal Relief May Be Sought To Contend With Supply Chain Disruptions
By Judith Bachman
Order extras. Be prepared to wait. Accept a substitute.
Welcome to the pandemic-era supply chain shortage. As businesses grapple with the day-to-day impact of the crisis, they should also be note that there is potential legal relief.
Parties in the supply chain may have a right to cancel or alter their contracts when disruptions are significant and unforeseen.  This right stems from, among other things, the Uniform Commercial Code or parties' own contract terms.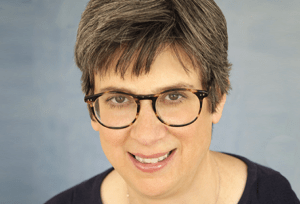 The purchase and sale of goods between merchants, i.e., those in the supply chain, is generally governed by the Uniform Commercial Code (UCC).  Under the UCC, a seller can be excused from performance under a contract if the "performance as agreed has been made impracticable."  For example, in 2017, a New York Federal Court, excused a ship owner from undertaking a previously contracted charter because the ship had been damaged just before the sailing and the repairs would have cost more than the fair market value of the ship.
In addition to the UCC, supply chain parties may find protection in their contracts with a force majeure clause.  These clauses are often little noticed boilerplate 'act of god' provisions. Under a force majeure clause, a particular disastrous event such as a fire or a flood, would excuse a party from performing under a contract. Depending on how the clauses are written, they may provide grounds for a party to cancel or alter a contract because of supply chain challenges.
Even knowing that these rights might exist, parties need to exercise caution before resorting to them. If a party wrongfully tries to cancel or unilaterally alter a contract, that act itself could require payment of damages and, in turn, make a bad situation much worse.
Generally, where supply chain or pandemic-caused difficulties are anticipated at the time the contract is made, even if the circumstances make the contract unprofitable, the parties must complete the contract.  Thus, for instance, during World War I, a defendant who had agreed to transport goods was not excused from performance because "[i]nterference with the commerce of the world and the ordinary facilities of… transporting merchandise [as a result of World War I] was well known."
Also, while an event might be cause to cancel a contract, often the cancelling party is required to take reasonable steps to mitigate the consequences of its non-performance.  For instance, before cancelling a contract a seller impacted by the supply chain shortage might have to explore other shipping channels or a buyer might have to look for an alternative source of the goods.
Beyond the potential legal remedies available amid the supply chain disruptions, parties might do well to consider the business relationships at stake.  In addition to consulting legal counsel, it is generally helpful for contracting parties to try to work cooperatively to find a solution.  If a buyer and a seller can, for instance, agree on substitute items or alter pricing, that could be an expedient solution.  As the supply chain disruption impacts people and businesses all over the globe, working together may be the best way to break the logjam.
Judith Bachman is the founder and principal of The Bachman Law Firm PLLC in New City. judith@thebachmanlawfirm.com 845-639-3210, thebachmanlawfirm.com