RCBJ-Audible (Listen For Free)
Crystal Run Healthcare Sells 2 Centerock Road In West Nyack For $39 Million
Crystal Run Healthcare has sold its medical building at 2 Centerock Road in West Nyack to Hammes Partners, a Delaware Limited Liability Company based in Milwaukee Wisconsin. The price was $39,150,000.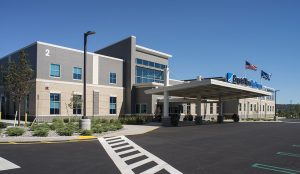 The 72,000 square-foot, two-story building, built in 2015, sits on 9.86 acres. The transaction closed on October 14, 2021.
The building was the beneficiary of an agreement with the Rockland County Industrial Development Authority in 2015 that received sales and mortgage tax exemptions when built as well as a PILOT (payment in lieu of taxes) program. Under the terms of the assignment of the IDA benefits, Crystal Run will remain as a tenant at the building and Hammes Partners will assume all of the obligations under the agreement with the IDA.
Hammes Partners is an investment management firm that invests on behalf of institutional investors with an exclusive focus on the U.S. healthcare real estate market.
---
Strides Pharma Inc. Pays $24 Million For Former Endo Pharma Plant In Chestnut Ridge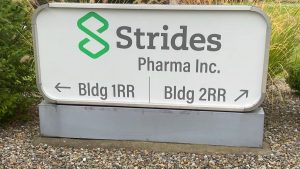 Strides Pharma Inc., will expand its manufacturing and marketing operations from New Jersey and Florida to Chestnut Ridge. Strides will acquire and build out the former Endo Pharmaceutical plant, retain more than 215 of its employees, add an additional 40 jobs and invest more than $42 million over a span of the next few years to manufacture both brand-name and generic drugs for its own distribution and marketing as well as for others as a contract manufacturer. The company paid $24 million for the facility.
Strides Pharma Science Limited, the parent company of Strides Pharma, Inc., focuses on development and manufacture of technology-led finished dosage formulations. The company is one of the world's largest manufacturers of soft gelatin capsules.
"The COVID-19 pandemic has made clear that having domestically produced medical supplies, especially in times of crisis, is critical for a secure supply chain and a safer New York," said Governor Kathy Hochul. "I am pleased that Strides Pharma, Inc. will expand in the Mid-Hudson region, creating good paying jobs and investing in the State's economy."
Town of Ramapo Supervisor Michael Specht said, "Strides Pharma Science Limited's decision to become part of the fabric of our community by moving their manufacturing operations to Ramapo and retaining and creating 250 local jobs will be a boom to our economy and I am delighted to welcome them to our Town."
---

Planning Board Considers Density Changes For Clarkstown Senior Housing Developments
A proposed change to the Clarkstown Zoning Code, recently reviewed by the Town Planning Board, would affect the density of senior housing developments under the Town's Special Permit provisions. Under the existing code, the maximum density permitted is 20 dwelling units per acre for developments for nonprofits and limited-profit organizations or 16 dwelling units per acre for any for-profit developments.
Under the proposed code change, the density for senior housing would be reduced to 15 units per acre for nonprofits and 12 units per acre for for-profit developers. The legislative intent supporting the decrease in density cites the new comprehensive plan and the need to "preserve Clarkstown's suburban and semi-rural character."
The proposed change does not affect senior housing developments in the Town's hamlet centers, which allows for 21 units per acre. The proposed amendment would also require senior housing developments to provide additional parking spaces for residents.
A hearing on the proposed changes will be held on November 23 at 7 pm at Town Hall.