RCBJ-Audible (Listen For Free)
"I Have Never Seen So Many Projects At One Time," Says IDA Executive Director Steve Porath
By Judith Bachman
The post pandemic economic recovery in Rockland County is palpable, which is good news for local leaders, businesses, and taxpayers.
Although the recovery is difficult to track, and some businesses continue to struggle, a recent surge in activity at the Rockland County Industrial Development Agency suggests there is a robust appetite for new business opportunities in the county.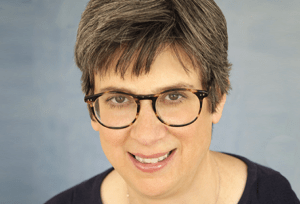 The IDA works to attract, retain, and encourage the expansion of businesses in Rockland. In recent months, Rockland has seen a proliferation of building sales and applications for large structures.
At present, the IDA has seventeen business projects under way. The projects, collectively, represent approximately $981 million in new investment in the County, according to the IDA.
The projects are projected to create 400 new jobs and help retain 572 existing jobs by helping companies stay and expand in Rockland.
In addition, several thousand temporary construction jobs will be created. The seventeen projects emanate from diverse business sectors: manufacturing, a new office building, distribution operations, a data center, assisted living facilities, a medical center, a recreation/hospitality facility, a parking garage, and a power transmission pipeline.
One of the notable projects is a new data center in Orangeburg.
DataBank, a leading provider of enterprise-class colocation, connectivity, and managed services, recently acquired 34 acres at 2000 Corporate Drive. The site will be the future home of the New York City metro area's fifth data center – and augment capacity to meet the accelerating demand for mission critical IT infrastructure in the densely-populated metro area, according to the company.
The 225,000 square foot facility formerly housed a Verizon data center.
Peter Skae of the SKAE Group, LLC recently sold 2000 Corporate Drive in Orangeburg to 2000 Corporate Drive LLC, a Delaware Limited Liability Company based in Dallas, TX for $23 million. Skae acquired the property in December of 2017 for $18,250,000.
This new facility adds to the growing cluster of data centers in Orangeburg, which collectively represent over $2.2 billion in projected new investment.
"This is an unprecedented number of projects," said Steven Porath, Executive Director of the Rockland IDA. "I have never seen so many projects at one time."
The current project count does not even include the three projects that have already closed this year, nor the two pending projects of which the IDA has not yet taken approval action.
The County of Rockland Industrial Development Agency was established in 1980 as a public benefit corporation. The IDA works to bring or retain businesses in Rockland by facilitating tax exemptions and abatements for eligible activities. These include state and local sales tax exemptions, mortgage recording tax exemption, tax exempt bond financing and real property tax abatements.  The IDA does not receive any public funding and operates solely from the fees it generates.
The IDA works with businesses through a formal application process to determine eligibility.  For more information on the process or the IDA, the agency can be found at https://www.rocklandida.com/
Judith Bachman is the founder and principal of The Bachman Law Firm PLLC in New City. judith@thebachmanlawfirm.com 845-639-3210, thebachmanlawfirm.com