RCBJ-Audible (Listen For Free)
Penguin Rep Theater Reopens; Requires Proof Of Vaccination
Penguin Rep Theatre in Stony Point is emerging from the pandemic — welcoming artists, staff, and audiences back to the theatre for its 'One Step Closer' concert series. Thanks to an anonymous donor, the ragtime concert scheduled for Saturday, August 14th at 7 p.m. featuring Terry Waldo and his Gotham City Ragtime Band, will be free, according to the theater.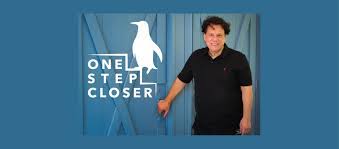 "As we take 'one step closer' to resuming theatrical production," says Andrew M. Horn, Penguin Rep executive director, "we are committed to providing an unforgettable live performance experience in a safe and healthy environment."
"To ensure high standards of cleanliness and safety," he explained, "we have developed a COVID-19 Safety Plan, which follows the guidelines and recommendations of the Centers for Disease Control and Prevention (CDC) and New York State."
As part of the plan, Penguin, located at 7 Crickettown Road, has made physical modifications to its venue to make the theatergoing experience safe and comfortable, including upgrading air filtration, increasing air circulation to promote the exchange of inside and outside air, and installing high-intensity UVC light inside ductwork to remove airborne and surface contaminants.
The theater will require proof of vaccination at the door, which can be a vaccination card, a photo of the card, the Excelsior Pass, or proof provided by a foreign government."
For further information and to order tickets, visit penguinrep.org
---
Montefiore Nyack Hospital Earns National Accreditation from Commission on Cancer of the American College of Surgeons
The Commission on Cancer (CoC), a quality program of the American College of Surgeons (ACS) has granted Three-Year Accreditation to the cancer program at Montefiore Nyack Hospital. To earn voluntary CoC accreditation, a cancer program must meet 34 CoC quality care standards, be evaluated every three years through a survey process, and maintain levels of excellence in the delivery of comprehensive patient-centered care.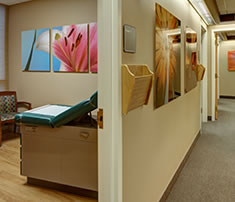 Because it is a CoC-accredited cancer center, Montefiore Nyack Hospital takes a multidisciplinary approach to treating cancer as a complex group of diseases that requires consultation among surgeons, medical and  radiation oncologists, diagnostic radiologists, pathologists, and other cancer specialists.  This multidisciplinary partnership results in improved patient care.
"We are very pleased to have once again received the three-year accreditation from the Commission on Cancer," said Anthony Matejicka, DO, Vice President and Chief Medical Officer.  This accreditation is a tribute to the dedication and expertise of our multidisciplinary cancer team."
The CoC Accreditation Program provides the framework for Montefiore Nyack Hospital to improve its quality of patient care through various cancer-related programs that focus on the full spectrum of cancer care including prevention, early diagnosis,  cancer staging, optimal treatment,  rehabilitation, life-long follow-up for recurrent disease,  and end-of-life care.  When patients receive care at a CoC facility, they also have access to information on clinical trials and new treatments, genetic counseling, and patient centered services including psycho-social support, a patient navigation process, and a survivorship care plan that documents the care each patient receives and seeks to improve cancer survivors' quality of life.
Like all CoC-accredited facilities, Montefiore Nyack Hospital maintains a cancer registry and contributes data to the National Cancer Data Base (NCDB), a joint program of the CoC and American Cancer Society.   This nationwide oncology outcomes database is the largest clinical disease registry in the world.  Data on all types of cancer are tracked and analyzed through the NCDB and used to explore trends in cancer care.  CoC-accredited cancer centers, in turn, have access to information derived from this type of data analysis, which is used to create national, regional, and state benchmark reports.  These reports help CoC facilities with their quality improvement efforts.
---
Harold J. Boening Sr., Founder of Oak Beverage, Dies At 89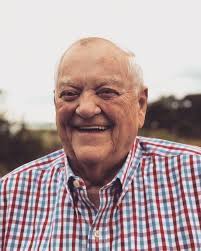 Harold J. "Hap" Boening Sr., who founded Oak Beverage in Rockland County, in 1980, has died. He was 89 years old. He died on Aug. 3rd after a brief illness.
Boening, of Massapequa, Long Island, was born in the Rosedale neighborhood of Queens, NY, where his family operated Boening Brothers, Inc., one of Long Island's largest beverage wholesale companies, founded by his grandfather Philip in 1901. Hap entered the family business at a very young age, joining his father Harry on beer deliveries during the labor shortages brought about by the Second World War. He graduated from Andrew Jackson High School in 1950, and attended Hofstra University.
Hap took over as President of Boening Brothers in 1962 and moved the corporation to a facility in Lindenhurst, NY in 1966, where it remains today, currently celebrating 120 years of operation. Hap founded a sister company in 1980, Oak Beverages, in Rockland County, NY. The company is in Blauvelt.
Oak Beverages, led by CEO and President Debra Boening since 2000, services the five boroughs of New York City, Westchester, Putnam, Dutchess, Rockland, Sullivan, Orange, and Ulster Counties. It employs 220 people, has 3 warehouses and a fleet of 42 beverage trucks. Oak has recently added Wines and Liquors to its portfolio of available beverages.
In 2009 Oak Beverages was awarded the Rockland Business Association Pinnacle Award in the "Women's Forum for Outstanding Achievements by a Woman-Owned Business" category. Debra Boening is the deceased's daughter. The award recognizes a woman-owned business that has "exhibited a track record of superlative business performance and growth." Ms. Boening serves on the Executive Committee and Board of Directors of the New York State Beer Wholesalers Association.