RCBJ-Audible (Listen For Free)
Town Of Stony Point Sets Nov. 2, Election Day, For Letchworth Village/Patriot Hills Golf Course Referendum
Voters of the Town of Stony Point on Nov. 2 will decide if the sale to sell the former Letchworth Village property and Patriot Hills Golf Course to a local developer will go forward. The developer, Stony Point resident Raja Amar, intends to invest in the remediation and redevelopment of the former state institution as well as upgrade the golf course, clubhouse, and catering facilities. The golf course will remain accessible to town residents and their guests, and Stony Point active volunteer fire department and ambulance corps members will play for free.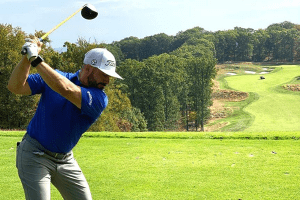 The Town of Stony Point has signed a contract to sell the former Letchworth Village property and Patriot Hills Golf Course to Amar and his team.
The developer, Raja Amar of Stony Point, has agreed to pay $6.4 million for the golf course and 26 adjoining acres on the former Letchworth Village property. The agreement calls for the payment at closing as both a cash payment and performance bond for the design and construction of a new Stony Point Community Center. The developer has been negotiating with Stony Point for three years.
If voters reject the sale of the golf course, the town is not legally bound to the contract.
Stony Point Town Supervisor Jim Monaghan says he hopeful voters will approve the sale.
"The residents will decide," he added.
---
Rockland County Unemployment Rate Fall To 4.3 Percent In May, Down From 4.9 Percent In April
Hiring surged in the U.S. in June and average hourly wages increased as more Americans return to a pre-pandemic way of life. However, the country still has a long way to go before pandemic job losses are fully reversed.
The U.S. added 850,000 non-farm jobs in June, which was the largest monthly increase since August 2020, according to the Bureau of Labor Statistics. Total payroll employment is up 15.6 million jobs since April 2020. However, the country is still down 6.8 million jobs (4.4 percent) from pre-pandemic levels. The unemployment rate ticked up by 0.1 percentage points to 5.9 percent between May and June.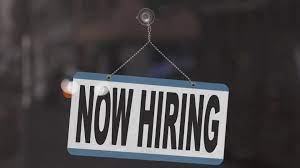 The unemployment rate in the Nanuet area has largely improved since the beginning of the pandemic, and there was some improvement from April to May, according to the Bureau of Labor Statistics. May figures are the most recent for local unemployment.
The Rockland County unemployment rate was 4.3 percent in May, down from 4.9 percent in April. That reflected significant improvement from May 2020, when the unemployment rate stood at 12.3 percent.
The Rockland County May unemployment rate is lower than New York's 6.9 percent rate, according to the latest local figures from the BLS.
Nationally, the leisure and hospitality industry added 343,000 positions in June in a sign that more Americans are ready to return to restaurants, bars and vacation spots. Employment in the industry still has a long way to recover, with positions down 12.9 percent from pre-pandemic levels.
Average hourly earnings continue to climb as employers offer more money in an effort to fill positions. The average hourly earnings was $30.40 in June, up 10 cents from May. Average hourly wages are up 43 cents since April.
---
Wallauer Paint & Decorating Center Celebrates Its Centennial
Wallauer Paint and Decorating Centers is celebrating 100 years of paint, hardware and design services in the Hudson Valley region. As part of their year-long celebration, the fourth-generation family-owned business is giving away $100 gift cards to one customer per month at each of its 15 stores. They're also running a $1,000 Wallauer Makeover Design Project lottery. The drawing for the $1,000 makeover will be held on September 1, 2021.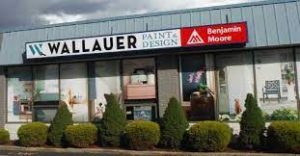 In addition, the company has created a discounted gift card program specifically for realtors who can use the cards as gifts for new homeowners to be given at closing or mailed out afterwards. Realtors can purchase a $50 card for $40, a $100 card for $80 and a $200 card for just $150. Wallauer can send cards out on behalf realtors to the new homeowners.
Wallauer offers a wide variety of interior and exterior paints and stains, including low-odor paints, washable finishes and more from Benjamin Moore and is the largest Benjamin Moore paint, hardware and decorating retailer in Westchester, Rockland & Putnam. Wallauer also offers their own brand of paints and has more than 5,000 color selections.
Wallauer, located in Nanuet, sells Ace Hardware products.  The company has two locations in Putnam County in Mahopac and Carmel, and in White Plains, Bedford Hills, Mohegan Lake, Ossining, Pelham, Port Chester, Scarsdale, Yonkers, Yorktown Heights, New Rochelle, Ardsley, and Lewisboro/Cross River.