RCBJ-Audible (Listen For Free)
New Valley Realty Principal Howard Lorber Brings Hotel Experience To Package
By Tina Traster
Now that the Town of Orangetown has chosen a "preferred developer" to redevelop the HNA Palisades Center at 334 Route 9W, inquiring minds want to know who is behind Plan Number One, as the applicant has become known.
Plan Number One, or the Kitching/Pelayo team refers to Mark Kitching and Jerome Pelayo, a real estate broker for Douglas Elliman and a house builder respectively. Kitching, director of the Estates Division, sells high-end houses in California and Pelayo, of Sunia Homes, is a small-scale developer of ultra-modern environmentally-efficient houses, also in California.
Pelayo has built a portfolio of modern homes in California under Sunia Homes. He was introduced as an "architect" during the Town Board presentation on June 2 by attorney Taylor Palmer of Cuddy & Feder LLP; however, he is not licensed as an architect in either New York or California, according to databases that list licensed professionals.
Pelayo is also listed as "architect" on Cornell Farms in the Town of LaGrange in Dutchess County, a redevelopment project that proposes 55 clustered single-family, environmentally-built houses and a farm-to-table restaurant, farm shops, a creamery, and brewery/cidery with 166 parking spaces.
"No, we're not," said Pelayo, when asked if he's a licensed architect. "For the subdivisions we design and build, no architectural license is required. For other projects, we have architectural partners."
"We're really excited about the project," said Kitching. "We're looking forward to working with the town, to get this workable for everyone."
The Kitching/Pelayo team presented its proposal publicly on June 2nd via a town ZOOM meeting. While the team's proposal is posted on the town website and the vision is laid out in detail, almost next to nothing is known about the principals and their investment and equity partners. Sources have told RCBJ that the Kitching/Pelayo team proposed the highest bid for the 106-acre HNA site, compared to its competitors, the Procida Funding group and its team, and Rick Cook of Cook/Fox Architects.
So who is the financial muscle behind Kitching/Pelayo?
"This is the same question we were asking," said Michael Zarin, special counsel for the Town of Orangetown. "We've done our due diligence. This team has the financial wherewithal. It is the team that submitted the best pro forma."
Rounding out Kitching/Pelayo, who have been the public face of Plan Number One, is an entity called New Valley Realty, a real estate investment subsidiary of New Valley LLC, a wholly owned subsidiary of Vector Group Ltd (NYSE: VGR). Run by CEO Howard M. Lorber, New Valley invests in renovations, conversions of office and rental properties to condominiums, underperforming assets, land development and sales, resort and urban hotels, core rental buildings.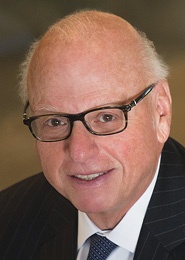 Lorber also serves as chairman of its 70 percent-owned subsidiary, Douglas Elliman Realty, LLC.
The Vector Group, which owns New Valley through its subsidiaries Liggett Group LLC and Vector Tobacco Inc., manufactures and markets "high-quality cigarette products," according to its website.
Lorber's affiliation as a former member of the Board of Directors of Morgans Hotel Group Co., which owned and operated boutique hotels, made him an essential asset to the Kitching/Pelayo team, according to sources familiar with the town's decision-making process.
"It was a major leg of the stool," a source close to the proceedings said.
Morgans Hotel Group was a global hospitality company acquired by SBE Entertainment Group in 2016. The company, founded by Ian Schrager, is credited with inventing the boutique hotel concept in 1984 when it opened Morgans Hotel in New York.
The "Brooklyn Comes to Rockland Plan," as we have dubbed the Kitching/Pelayo design, envisions an updated hotel/conference center, world-class spa, a restaurant with biodynamic gardens, spaces for makers, 50,000-square feet of photo and film studios, test kitchens and co-working. Phase Two of the plan also calls for 20-30 townhomes to create "bigger accommodations for families and longer-term stays."
The town will take the lead on pairing the developer with HNA but ultimately HNA, a private property owner, has the power to decide whether a purchase offer is acceptable.
"We're the principals but we have a team," said Kitching. "For obvious reasons, a lot is confidential. We have to act with discretion."
With more than $400 million in sales, Kitching has represented properties designed by influential architects, including A. Quincy Jones, John Lautner, Marmol-Radziner, Charles Ward, Lorcan O'Herlihy, Thom Mayne, Ted Tokio Tanaka and Rodney Walker, according to his online bio. He has been ranked among the top 100 agents in Los Angeles by sales volume as reported by REAL Trends.
In 2003, Pelayo built his first Sunia House in Echo Park California — 2,000 square feet and packed with green features like solar panels, greywater system, rainwater harvesting, and a stove that burns wood pellets. The three-bedroom, two-bathroom house took four months to build and cost $350,000.
Pelayo turned that self-taught experience into a template for developing Sunia Homes in other urban areas. Sunia Homes are built to make environmentally-sound communities using low water, little waste, and food grown on site.
The house builder has told other media outlets he trained as an attorney, not as an architect. He fell into house building by accident because couldn't find modern, energy-efficient homes that were affordable. Building the first house brought him media attention. He told the press, "I am not a contractor. In fact, I'm not an architect either (I studied law) and this is my first house. When we couldn't find the house we were looking for, and decided to build our own home, I taught myself 3D modelling software (AutoCAD, Sketchup) and some basic notions of architecture and went from there."
For Cornell Farms, Pelayo has teamed with Tom Lee, a hedge fund manager, who purchased the 182 acres in 2019 for $2.4 million. The plan is on track to receive site-plan approval but changes to the plan requiring New York State Agriculture & Markets go-ahead have delayed the review process in the Town of LaGrange.