RCBJ-Audible (Listen For Free)
RCBJ's columnist/attorney Judith Bachman talks to Jason Horowitz, principal broker with Triforce Commercial Real Estate about the hot platform Clubhouse. Horowitz is an early adopter of the platform, which combines social media and a ZOOMesque connectivity
By Judith Bachman
What is Clubhouse?
A social networking app that lets people gather in audio chat rooms to discuss various topics, whether it's sports, wellness, art or why warehouses are the darling of real estate. Rooms are usually divided into two groups: those who are talking and those who are listening (participants can see a list of everyone who is in a conversation.
Unlike Twitter, Clubhouse is a closed, hierarchical platform: A moderator oversees discussions and has the ability to let someone weigh in or to chuck out those who misbehave. In addition to the "clubs" sorted by topic, two or more users can join together and start their own chat room.
Users can also see the profiles of other people in the same "room" and connect with them directly, through other social media channels.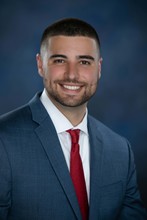 Q. When did you start using it?
A. I joined Clubhouse on January 8, 2021. I was looking for a new way to meet new people in my industry and a colleague introduced me to Clubhouse. We were already very active on social media platform, (we currently have about 6,000 Instagram followers @TriforceCRE) and Clubhouse seemed like an interesting next step.
Q. How are you using it?
A. I am a daily moderator and co-host of several Clubhouse "rooms." I also join other "rooms" to listen to industry leaders or learn about new subjects.
Q. How has it helped you and/or your business?
A. What I love about Clubhouse is that it helps me connect to people who are passionate about the same things that I am. Through it, I have met colleagues and made good friends. I have found new agents to add to my team. On one of my programs the "Billion Dollar Club" we interview top real estate brokers and professionals. I have spoken with Ryan Serhant and Bob Knakal, just to name a few.  These are superstars who I would not have been able to meet without Clubhouse.
Q.. If someone were interested, how should someone get started in using Clubhouse?
A. To be part of Clubhouse, you need to be "invited" by a current user (invitations are limited) and have access through an IOS Apple device. As a moderator and co-host, the platform gives me a lot of flexibility to invite new users. I am happy to help anyone get on the platform; readers can reach me at Jason@triforcecre.com, DM us on Instagram @TriforceCREor my cell phone at 845 323 9177.
Q. Do you think it is a good tool for those in commercial real estate?
A. For me, Clubhouse is a new way to build relationships. Clubhouse could be a valuable tool for anyone.
Jason Horowize is the Broker of Record for Triforce, a full service commercial real estate brokerage licensed in New York and New Jersey. He is also a licensed property and casualty insurance broker with Safe Harbour Group, Ltd and he co-founded the Principal of Big Dreams Property Holdings LLC, a property acquisition entity
Judith Bachman is the founder and principal of The Bachman Law Firm PLLC in New City. judith@thebachmanlawfirm.com 845-639-3210, thebachmanlawfirm.com