RCBJ-Audible (Listen For Free)
RCC Culinary Student Emily Berry Wins 9th Annual Mid-Hudson Regional Business Plan Competition
RCC Hospitality and Culinary Arts Center student Emily Berry won the School of Computer Science and Mathematics at Marist College's Mid-Hudson Regional Business Plan Competition in the Agriculture, Technology and Food Track section.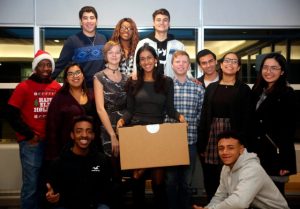 Berry will go on to compete in Albany at the New York State Business Plan Competition in May, where she will go up against contestants from more than 60 schools across the state.
Sponsored by Marist College and TD Bank, the "Shark Tank" style competition judged 38 potential business plans presented by 120 students across the region. Participating schools included Rockland, Orange, Dutchess and Westchester Community Colleges; SUNY New Paltz; Iona and Marist Colleges; the United States Military Academy at West Point and others.
"I was thrilled that my Commercial Kitchen Facility project won and excited at the prospect of moving on to the state competition." Berry says. "I was inspired by my experiences in the teaching kitchen we have at the RCC Hospitality and Culinary Arts Center in Nyack and would like to one day replicate something like it as my own business."
Other RCC contestants included Sarah Rajput with her RajputArt project; Rachel Paredes with Rachel's Dog Ventures and Kenrick Dubidad who submitted a plan for K&D Safety Industries.
---
At Home Acquired For $2 Billion
At Home, the fast-growing value home-décor retailer has agreed to be acquired by private-equity firm Hellman & Friedman in an all-cash transaction valued at $2.8 billion, including the assumption of debt. Under the terms of the deal, At Home stockholders will get $36.00 per share in cash, a premium of about 17% to the May 4 closing stock price of $30.67, which was the last trading day before media speculation of the deal.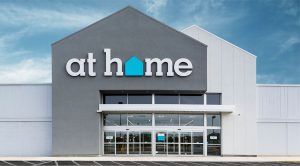 "As we enter the next chapter for our company, H&F is the ideal partner to advance our At Home 2.0 long term strategy," said At Home chairman and CEO Lee Bird." Together with H&F, we will have the resources and flexibility to provide our customers with a differentiated experience that meets their evolving needs."
In February, the home décor superstore opened its 101,488-square-foot location at the Shops at Nanuet on the ground floor of the former Macy's department store.
The superstore, whose stores average about 100,000 sq. ft. and sell more than 50,000 home décor items, plans to open 12 to 15 stores across the country this year. The retailer currently operates 226 locations in 40 states, and sees the long-term potential of operating 600-plus stores. In April, At Home opened its first location in New York City.
"As the leading value retailer of home décor offering unmatched breadth and depth of product assortment at everyday low prices," said Erik Ragatz, partner at H&F, "At Home is well positioned to continue its long track record of store expansion and growth. At Home's differentiated, low-cost operating model is disruptive to the traditional home channels and provides a strong opportunity for market share gain."
The transaction is expected to close during the third quarter of calendar year 2021.
---
Rockland Business Women's Network To Honor Three Outstanding Leaders
The Rockland Business Women's Network (RBWN) will host its annual Women of Achievement Breakfast on Wednesday, June 9th at 8:30 AM. This year RBWN will celebrate with a hybrid event that will be virtual and feature pre-recorded segments as well as a live "after party."
This year's Women of Achievement to be honored are entrepreneur Kelly Campbell and Jawonio's Diane Hess. In addition, Kathleen Cuneo will be honored as Service Woman of the Year. Cuneo has served as Vice President of Membership, Secretary, and Chair of the Scholarship Committee.
Also, four students will be recognized with scholarships, two Rockland High School seniors, a BOCES student, and a Rockland Community College student.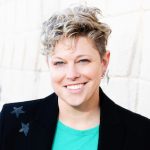 Kelly Campbell will be recognized for her work as an Integral Leadership Consultant. Campbell was a board member of Rockland's Workforce Development Board as the former owner of the cause marketing agency Liqui-Site Designs Inc. Campbell was named to the Forbes Business Council in 2020, received the Rockland Economic Development Corporation's Forty under Forty award in 2012, and has been an active volunteer with Soup Angels Soup Kitchen in Nyack.
Diana Hess will be recognized for her dedication and leadership in Rockland through her work at Jawonio, where she is the Chief Development Officer. Throughout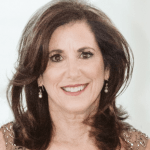 her years of service, Hess has been recognized for her leadership in state and federal disability advocacy, communications and fundraising.  In December 2020, she co-produced Jawonio's first livestream fundraiser with a team of colleagues, volunteers and supporters who helped to raise more than $200,000.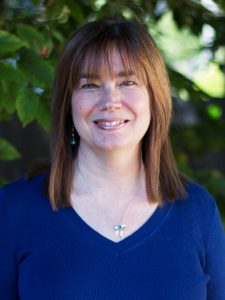 Kathleen Cuneo Ph.D. will be recognized for her outstanding support of the RBWN mission over the past several years. Dr. Cuneo, currently serving as Secretary and Chair of the Scholarship Committee, was instrumental in increasing membership and helping to develop campaigns to retain members.