RCBJ-Audible (Listen For Free)
Suffern And Ramapo Prevail In Tax Case Against Suffern Partners LLC
The Town of Ramapo and the Village of Suffern have prevailed in a tax assessment case that will result in significant savings for residents.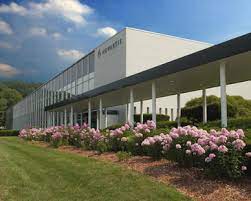 Suffern Partners, LLC, which purchased the Novartis Pharmaceutical facility in 2017 for $30 million, had been challenging its nearly $4.8 million assessment on the 167-acre property on old Mill Road since 2019. The company maintained that the total assessment of the combined parcels should be $696,000. The proposed reduction in 2020 sought by Suffern Partners, LLC, from $41 million to $6 million for the fair market value of the parcels, equals an 85 percent reduction in its assessment. If the company were successful in its challenge, it would result in $1.36 million in refunds that would have to be spread to the tax bills of other Ramapo residents, thereby leading to a significant tax increase.
In March 2020, Suffern Partners, LLC entered into a contract to sell the property for $55 million, yet the company continued to bring its tax grievance complaint against the Town. Suffern Partners, LLC failed to notify the Town of the impending sale, which it was required to do. Instead, the company continued pursuing legal action against the town, even though the contract price was approximately $14 million higher than the current market value of $41 million.
When the Town discovered the existence of the sales contract and the company's willful neglect to duly notify the Town, its attorney Dylan C. Harris of Lewis & Greer, P.C., filed a motion to dismiss Suffern Partners, LLC's lawsuit.
The Town recently received a signed stipulation of discontinuance, which is tantamount to an acknowledgment by Suffern Partners, LLC that it failed to comply with the NYS Real Property Tax Law and effectively ends the company's legal challenge.
---
Brixmor Holdings Sues Screamin' Parties For Back Rent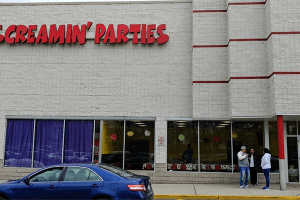 Brixmor Holdings, the owner of the Plaza Shopping Center in Nanuet has filed suit in Rockland County Supreme Court against Screamin' Parties of Nanuet, LLC and its managing member Michael Sachs. Screamin' Parties occupied two spaces at Rockland Plaza on Route 59. The original lease was signed in November 2015 with Sachs signing as guarantor of the LLC's lease obligations.
Brixmor claims in its filing that Screamin' Parties and Sachs owe the company almost $168,000 In back rent. It also claims it is entitled to attorney's fees costs and expenses, estimated to be another $10,000. Brixmor is represented by Lisa Bluestein of Scarsdale, NY.
---
Two Jersey Mike's Subs Raises $14,000 For Make-A-Wish Hudson Valley/Mario M.Cuomo Bridge Lit To Celebrate World Wish Day
Two Jersey Mike's Subs locations, including one in Nanuet, and Make-A-Wish Hudson Valley partnered for Day of Giving March 31, raising more than $14,000 to help grant life-changing wishes for local children with critical illnesses.
At the Nanuet and Hartsdale restaurants, throughout March's Month of Giving, customers were encouraged to make donations to Make-A-Wish Hudson Valley through Jersey Mike's mobile app or onsite at each participating location.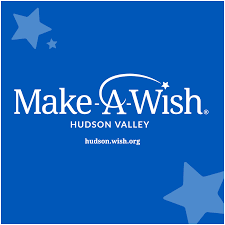 The campaign culminated with Jersey Mike's Day of Giving, when the local Jersey Mike's donated 100 percent of the day's sales — not just profit — to Make-A-Wish Hudson Valley, a company spokesperson said.
On Thursday, the Governor Mario M. Cuomo Bridge was lit up in blue to celebrate World Wish Day – the anniversary of the wish that inspired the founding of Make-A-Wish®. Since 1980, Make-A-Wish has granted more than 500,000 wishes for children with critical illnesses. Help make wishes come true in your local community. Donate at hudson.wish.org/donate