RCBJ-Audible (Listen For Free)
Rockland County Leads New York Average on Counties With Property Taxes Above $10,000
U.S. property taxes increased at the fastest pace for four years in 2020, with some of the steepest increases coming in traditionally low-cost Sun Belt states, according to figures from ATTOM Data Solutions.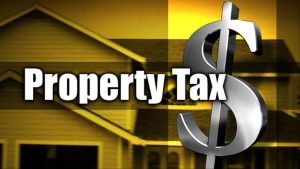 The average tax on a single-family home climbed 4.4 percent to $3,719, double the rate of increase in 2019, according to the real estate analytics firm. Nationwide, property taxes levied by counties rose to $323 billion from $306.4 billion.
"The latest tax numbers speak loud and clear about the continuing pressure on both recent and longtime homeowners to support the rising cost of public services," said Todd Teta, ATTOM's chief product officer.
The traditionally high-tax states of the U.S. northeast remain the most expensive for property-owners. New Jersey, with an average charge on single-family homes of $9,196, topped the list followed by New York and New Hampshire.
On the county level, 12 of the 16 areas with average annual taxes of more than $10,000 were in the New York City metro area — led by Rockland County, NY, where the charge was $13,931.
---
Rockland County Enacts Emergency Restaurant Protection Act
The Rockland County Emergency Restaurant Protection Act was signed into law by County Legislator Harriet Cornell, Nyack Mayor Don Hammond and Maura's Kitchen Owner Tyrone Azanedo and County Executive Ed Day Wednesday.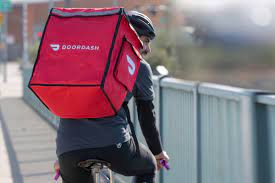 Legislator Cornell introduced and sponsored the law which restricts third-party food delivery (Uber Eats, DoorDash, Seamless, etc.) service fees during certain emergencies. The law will take effect immediately upon being filed with the NY Secretary of State.
During a declared state of emergency, which places restrictions on on-premises dining, third-party food delivery services cannot charge restaurants delivery fees of more than 15 percent of the purchase price of the order and cannot charge more than a 5 percent fee per order for other types of charges. Current charges from these third-party food delivery services can total 30 percent.
The law also offers protections to delivery services drivers and others that receive gratuities by prohibiting third-party food delivery service platforms from reducing compensation paid to them. Restricting these fees will aid local restaurants which have struggled to stay afloat during the pandemic, but these restrictions will only apply during declared emergencies and for 90 days after the end of that emergency.
---
Joint Venture of PCCP, LLC and Lincoln Equities Group Acquires Industrial Portfolio With Adjacent 23-Acre Development Site

A joint venture of PCCP, LLC and Lincoln Equities Group has acquired a three-building fully leased industrial portfolio totaling 260,855 square feet (sf) and 23 acres of neighboring land for development in Valley Cottage.
"This was an attractive opportunity to purchase a well occupied, high quality portfolio within the New York metro area," said Ryan Dodge, Senior Vice President with PCCP. "We are thrilled to kick off our first joint venture with the Lincoln Equities Team."
"We have been talking to PCCP for a number of years and are excited to start the relationship with such a great deal," said Lance Bergstein, Acquisitions Officer with Lincoln Equities. "In addition to strong in-place cash flow, we see upside in the adjacent land which will help meet user demand in an underserved, last-mile logistics location."
Located at 616 and 618 Corporate Way and 711 Executive Boulevard, the existing facilities are occupied by 21 tenants. The portfolio consists of three highly functional manufacturing/distribution industrial buildings built from 2001 to 2007 that range in clear height from 20' to 32'. The 23-acre development parcel is currently wooded, raw land that has partially paved and used to park trailers today. Upon closing the Lincoln Equities team has commenced the development approval process.