RCBJ-Audible (Listen For Free)
What You Need To Know About Eviction & Foreclosure Moratoriums
By Scott Ugell
The Biden administration recently extended the foreclosure moratorium and mortgage forbearance through the end of June. The actions would block home foreclosures and offer delayed mortgage payments until July, as well as offer six months of additional mortgage forbearance for those who enroll on or before June 30.
This is hopeful news for those having difficulty with looming foreclosures.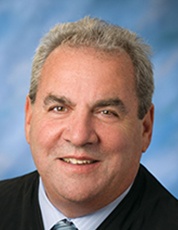 With the ban originally set to expire at the end of March, the White House announced the departments of Housing and Urban Development, Urban Affairs, and Agriculture are extending the ban for an additional three months to aid the 10 million homeowners that fell behind on mortgage payments during the pandemic.
These provisions apply to homeowners with government-backed mortgages, which account for about 70 percent of all mortgages in the United States. These include loans from Fannie Mae and Freddie Mac as well as loans insured by the Federal Housing Administration. The extension will benefit 2.7 million homeowners already enrolled in the mortgage forbearance program, and 11 million government-backed mortgages that remain eligible for this assistance.
To see what kind of loan you have,  you can look up your loan at either freddiemac.com/loanlookup or knowyouroptions.com/loanlookup.
The extended protections don't apply to borrowers with private mortgages. Some private lenders are offering Covid-related assistance options, including forbearance periods, at the discretion of the lenders.
It is essential to understand that forbearance isn't the same as forgiveness: Interest continues to accrue on the mortgages, and all costs will have to be repaid after the forbearance ends. Lenders are precluded from requiring all of the skipped payments in one lump sum.
Federal Extensions Do Not Apply To Renters
The eviction moratorium remains in effect through March giving Congress more time to come up with a long-term solution to the crisis that could happen when protections end.
Upon taking office, President Biden called on the Centers for Disease Control and Prevention (CDC) to extend its eviction moratorium through March 31st, but the recent foreclosure announcements did not call on the CDC to extend the eviction moratorium to parallel the mortgage changes.
According to a report by the Center on Budget & Policy Priorities, one-fifth of all adults are behind on their rent. Renters of color were more likely than white households to report being behind on rent, and renters living with children are twice as likely to be behind than their child-free counterparts.
The Center for Disease Control announced a nationwide moratorium for evictions for qualifying tenants on September 4, 2020. To qualify, tenants must complete a CDC Eviction Declaration form, which certifies that the tenant has specifically been affected by the pandemic and they have no other avenue for assistance.  There is also an income verification test with a maximum income of $98,000 for a single person, $198,000 for a couple, and present it to their landlord. There are other conditions affecting eligibility as well.
On December 28, 2020, Governor Cuomo signed the Covid-19 Emergency Eviction and Foreclosure Prevention Act of 2020 which further protects New York State homeowners.  New York's law allows a homeowner or mortgagor to submit a COVID-19 Hardship Declaration to a court to stay any action pending until May 1, 2021.
Since the second quarter of 2020, due to moratoriums put in place by this program and as those implemented state by states foreclosures were at record low numbers, According to data analytic firm, Black Knight, past due mortgages which are 90 days delinquent or more are still 1.8 million above pre-pandemic levels as of November 2019.
Future Biden eviction and foreclosure policy is expected to include a "Bill of Rights" that would prevent mortgage servicers from proceeding in a foreclosure action while the homeowner was in the process of applying for a loan modification, as well as a proposed Protecting Tenants at Foreclosure Act, that has a provision that prohibits landlords from discriminating against renters receiving federal housing benefits.
Scott B. Ugell is an attorney at the Ugell law firm, P.C. in New City, NY. 845-639-7011 x101