RCBJ-Audible (Listen For Free)
RCBJ Talks Malls, Retail Trends & Data With Tama Shor, Founder and CEO of shoppingcenters.com, a Nyack-based Company
Q. What does shoppingcenters.com do?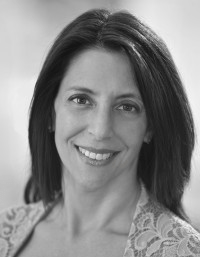 A. ShoppingCenters.com provides data to more than 8,500 shopping centers and malls throughout the US and Canada.  For almost 40 years, our parent company Directory of Major Malls has been an essential resource for the retail industry. In addition to access to our site, our data is licensed separately for integration into GIS/Mapping systems, analytic platforms, business intelligence tools, etc. Data licensees include major retail chains, shopping center developers, suppliers, construction, and the financial investment community.  It's also used by major media outlets, academic institutions, research groups and various government offices.
Q. What do you study?
A. Our dataset includes tenants from more than 315,000 stores, including including open-air community shopping centers, malls, power, outlet, off-price and entertainment centers, as well as those classified as Lifestyle / Specialty / Mixed-use.  In addition to gathering data on location, physical features, renovation/expansion plans and general demographics, we also include up to six specific contacts including ownership, leasing, management and marketing. In some cases, we provide a snapshot of the site/leasing plan for the property.
Q. How do your clients use the data?
A. The data is used for site selection, competitive analysis, market and trade area analysis, consumer profiling, sales prospecting, and financial investment strategy. Our data is used by shopping center landlords and management companies, brokers, the financial investment community, which invests in the companies that own the properties, and retail chains leasing space, Additionally, users include service and suppliers to the industry, marketing and research groups, as well as academia and government agencies.
Q. The state of retail is in the greatest state of flux in many years, maybe ever? Can you explain why we were seeing so many retail bankruptcies, closures, down-sizing even before the pandemic began?
A. The industry was already on a course for correction pre-pandemic. Retail chains and shopping centers were feeling the impact of the changes in consumers' shopping habits, shifting markets, as well as the economic struggles throughout the country. For a while now, big box stores have been fulfilling many consumers' needs, drawing them away from smaller brick and mortar shops and traditional malls and shopping centers. People's lives have gotten busier and busier so there's been a need for efficiency and "one-stop shopping" or easy on-line ordering.  The larger chains have been investing in technology to make those processes more efficient and streamlined.
The pandemic and temporary closure of retail locations accelerated what was already on the horizon for some retail categories. Many chains were already being acquired by private equity groups and re-organized, some closing locations to reduce expense and consolidate debt.
Q. Do you see a shift coming in how landlords will be renting spaces to prospective tenants?
A. Landlords have become much more flexible and creative than they used to be. They're considering alternative uses for space.  Not only in terms of leasing space to a different type of tenant than traditional retail, but also renting out portions of parking lots in new ways such as food trucks, temporary drive-in theaters, comedy clubs and even concert space, all taking into account social distancing guidelines. Depending upon how those centers evolve, we might see some of these trends continue post-pandemic.
Also, larger spaces are being divided up into smaller units and department stores are vacating portions of their existing space and turning it back over to the landlord.
There's an increase in short-term leasing and pop-up locations in vacant space for a new revenue stream but also to bring consumers to locations. Parking lots are being adapted to allow for curbside pickup at the shopping center, a trend that will likely remain permanent for some locations.
The increased focus on outside dining has created a push for restaurants to demand more outside dining space and manage an increase in take-out business. Chains in the "Fast Service / Quick Causal" category are looking to add drive-thru access at existing locations or build new locations where that's a requirement for them to lease the site.
Q. What kind of trends do you see in adaptive re-use of underutilized big boxes, anchors and ghost malls?
A. For a number of years, we have seen new ways in which vacant space has been adapted for non-retail use, which can enhance the property overall. The trend is on track to shift from conventional retail-only format to one that might include residential, hospitality, commercial space, academic and even medical to name a few. In some cases, the entire property is transformed and in others only a portion of the center is re-configured. There's been an ongoing expansion of "retailtainment" offerings, an increase in dining and the addition of less glamorous uses such as municipal offices and academic annexes.
Big box stores are reducing their footprints as well as introducing warehousing to the retail location, especially as the trend of "Buy online, Pickup In-Store" continues and there is a push for increased efficiency in the "last mile" delivery of products to the consumer.
Retailers who were historically mostly mall-based are now looking to shift to open-air shopping center locations and go "off-mall".
Q. Do you worry about a Retail Apocalypse?
A. I know the term "Retail Apocalypse" is repeated over and over again, which I find frustrating.
It's an ever-changing and transforming industry and always has been.  People's shopping habits, income, technology, interests, where they live and how they work, and so forth, in addition to the economy, fuel the transformation of the industry.  I understand the nostalgia of what the industry and shopping used to be. But if properties no longer fit the circumstances of the market then they need to evolve or become obsolete. Conventional shopping centers and malls will not fade away completely since they really are a part of how people shop and entertain themselves.