RCBJ-Audible (Listen For Free)
RCBJ Talks With Jawonio's Executive Director Randi Rios-Castro About Fundraising Before and During A Pandemic
Q. Recap the original goal for capital fundraising campaign: When it began, goals, generally to achieve what?
A. Jawonio began a $10million dollar "Building for Tomorrow" Capital Campaign in April 2016 order to fund the 16-acre campus redevelopment plan for our summer program cabins in phase one and our new main building as the centerpiece in phase two. Initial funding for the project came from NYS through two economic development grants totaling $3.3 million dollars in 2014 and 2015. Our building, comprised of seven trailers, was in 85 percent disrepair. It could not support our future services.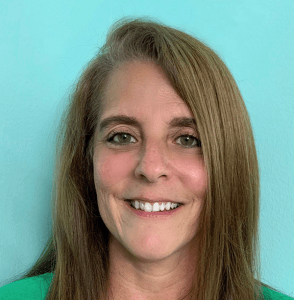 Q. How much money was raised prior to the pandemic? And mostly from what kind of donations — individuals, grants, corporate entities — pls be specific?
A. Prior to the pandemic, we acquired $6.7 million dollars (the $3.3 million dollars from NYS included). Donations came from private foundations, government grants, individual philanthropy and community fundraisers. In 2019 alone, we raised more than $800,000 dollars.  Resources were acquired through a one-time private foundation grant, one-time government grant and continued fundraising events through our "Hometown Heroes" volunteer fundraising group. 2019 was the best year for the campaign, and then 2020 hit. We had to close the foundation, stop all events and eliminate two positions .
However, we were fortunate to have held an all-volunteer golf outing and first-ever annual brunch virtual gala. We ended 2020 with $435,000.
Q. At what point did you start spending what was raised and what work was undertaken?
A. We hired the developer and the contractor for phase one in 2016. We broke ground in November, 2017. Also in 2017, Janice Huff became our Honorary Chair and hosted our groundbreaking. In 2018, she hosted a community-wide celebration for the opening of our summer cabins. She will remain as honorary chair until the campaign is completed. Construction on phase two for the main building followed in December, 2019.  We moved into the new building October, 2020.
Q. Since March, when the pandemic hit, how much has been raised? In terms of percentages, how much slower is the pace of fundraising since the pandemic began?
A. The pace of fundraising is down 50 percent from 2019 to 2020. Last year, we raised more than $400,000. We have scheduled golf and virtual gala for 2021 events and I will continue to pursue all other fundraising efforts through individual, corporate, government and family engagement every day.
Q. You say there's $3 million more needed — for what? What can you do until that money is raised? What depends on it?
A. $3 million is needed to reach our  $10 million fundraising goal. We are hoping to fast-track the remainder of the campaign by networking with past and current families, social media crowdfunding, capital grants (hoping for more opportunities on federal level related to infrastructure), community partnerships, matching corporate gifts and the gala.
Q. What has it been like to keep a spotlight on a significant fund-raising campaign at a time when people have lost jobs, the economy is uncertain, other nonprofits are in trouble?
A. Jawonio has been in the community for 73 years and has made an impact on hundreds of thousands of families. Against the backdrop of COVID, fundraising was not the priority; taking care of our staff who cared for our vulnerable children, adults and families was and still is. As far as the capital campaign goes, and all fundraising for that matter, we have to meet people where they are. We hope our community will say yes to helping us finish what we began for families now and in the future. Fundraising for our new home is much more than windows, walls and a roof, it is about sharing stories to help sustain our programs "in the rooms where it happens"
Q. Since March, what fundraising has been maintained, what's been cancelled, what's been creatively re-imagined, virtually or otherwise?
A. Cancellations included Casino Night, The Kidz Express, the large June Golf Outing; our annual Children's Film Benefit. Our biggest loss was a huge event planned called "Perfect in Pinstripes" a special evening with two Perfect Game pitchers from the NY Yankees- in which we name cabins for them.  We lost $250,000 on that alone. The brunch was reimagined into a virtual gala. We also created a text for fundraising, which we will continue. give platform as part of it.
The gala was a shining moment for us in 2020 in a very dark time. We also had a shining star honoree in Jill Warner. That event raised more than $200,000 dollars and was the largest fundraiser in our history.  As we begin 2021, total funds acquired and raised are at $7.1 million. Against the backdrop of COVID and a very difficult economy – non-profits are certainly facing more challenges than ever and Jawonio is no different. Jawonio has been a unique and life changing agency, and we are hoping that the community, in whatever way they can, helps us get to finish line.
Photo: The new building is 70,000 sq feet and includes Jawonio Early Intervention, Day services, behavioral health, care management, cleaning company, training center and administration.
For a safe socially distanced tour or to make a donation today please contact Diana Hess at 845.708.2022 or diana.hess@jawonio.org