RCBJ-Audible (Listen For Free)
HGAR Names Crystal Hawkins Syska As President
The Hudson Gateway Association of REALTORS® (HGAR) has named Crystal Hawkins Syska, Associate Broker with Keller Williams NY Realty in White Plains, its next president.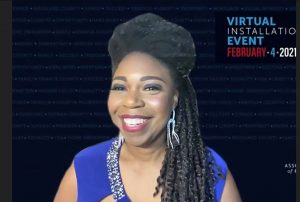 Hawkins Syska has been in the real estate business since earning her license in 2004. The Bronx native first joined the HGAR Board of Directors in 2017. and served as Secretary before being named President-elect in 2020. She also serves as a Director with the New York State Association of Realtors. A graduate of City College of New York, she began her real estate career with a small brokerage firm in Ossining before joining Keller Williams NY Realty. Hawkins Syska specializes in short sales and has a Certified Distressed Properties Expert (CDPE) certification and a service area from the Bronx to Dutchess County.
In addition to the new HGAR president, the 2021 HGAR Executive Officers include: Anthony Domathoti of Exit Realty Premium in the Bronx as President-Elect; Carmen Bauman of Green Grass Real Estate Corp in Bronxville as Treasurer; Tony D'Anzica of Dynamax Realty NYC, Inc. in Manhattan as Secretary; and Gail Fattizzi of Westchester Real Estate Inc. in Somers as Immediate Past President.
New Regional Directors include:  Maurice Owen-Michaane of Capital Realty NY LLC in New Rochelle as Regional Director, New York County (Manhattan); Vincent Buccieri of Today Realty Corp in the Bronx, as Regional Director, Bronx;  Carol Christiansen of Café Realty in Mount Kisco as Regional Director, Westchester County; Clayton Livingston, of Grand Lux Realty Inc in Chappaqua, as Regional Director, Putnam County; Eydie Lopez, of Keller Williams Hudson Valley United in Middletown, as Regional Director, Orange County; and Roberta Bangs of Howard Hanna Rand Realty in New City, as Regional Director, Rockland County.
---
Aero Healthcare To Expand With $800,000 New York State Grant
Aero Healthcare US LLC, a Valley Cottage global healthcare manufacturer and distributor, is one of five New York companies to receive $800,000 in the most recent round of state support to produce needed supplies in combatting COVID-19.
"Rockland County continues to be a leader in the fight against COVID-19," said County Executive Day.  "Today's announcement will have a tremendous impact on Rockland's public and economic health, by allowing Aero Healthcare US LLC to increase its production capacity of lifesaving Personal Protection Equipment (PPE) and create more jobs here in the county."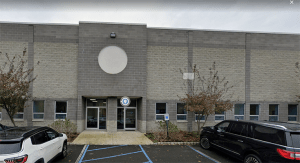 Aero Healthcare US LLC will use the funds to expand its current facility by 9,000 square feet where it will bottle hand sanitizer and manufacture the plastic bottles. The grant will also be used for the purchase of production machinery and equipment. Once fully operational, the company expects to produce 200,000 units of hand sanitizer per week. The project will include an investment of $2.1 million and create 10 new jobs.
"Aero Healthcare is proud to play our part in strengthening the economy in Rockland and this grant will allow us to continue innovating and creating revolutionary products that ultimately save more lives," said Jim Page, National Category Manager – Emergency Response of Aero Healthcare.
In addition to hand sanitizer, Aero Healthcare US LLC produces first aid and bleed control kits, the revolutionary RapidStop tourniquet, and other PPE products at the Valley Cottage facility.
---
Montefiore Offering Monoclonal AB Therapy For High Risk Patients
Montefiore Nyack Hospital is offering monoclonal AB (antibodies) therapy to individuals who test positive for COVID-19 and meet certain high-risk medical requirements. The treatment involves a single infusion of monoclonal antibodies, which are laboratory-made proteins that imitate the immune system's ability to fight off harmful antigens, such as viruses like COVID-19. The monoclonal antibody-based medication is designed to bind to the coronavirus, which prevents it from invading cells.
The treatment may reduce the progression of the COVID-19 disease and prevent hospitalizations when given within the first 10 days of the initial onset of mild to moderate symptoms. Montefiore Nyack Hospital may be able to provide treatment using monoclonal antibodies if at least one of the following criteria is met and there is a current positive COVID-19 test result:
Body Mass Index greater than 35
Chronic kidney disease
Diabetes
Immunosuppressive disease
Receiving immunosuppressive treatment
Age 65 years or older
Age 55 years or older AND have cardiovascular disease, hypertension, COPD or other chronic respiratory disease.
Patients who meet the criteria are advised to speak with their physician about their eligibility prior to treatment. If recommended, a physician's referral is not required but individuals must provide documentation of their positive COVID-19 test results. Appointments are available daily between 7:00 a.m. and 12:00 p.m. For more information or to schedule an appointment, please call Montefiore Nyack Hospital's Central Scheduling department at 845-348-2650.
---