RCBJ-Audible (Listen For Free)
Will The Curtain Fall Permanently?
AMC Theatres, the nation's largest cinema chain says it's in danger of running out of money by next month.
The company, which operates more than 550 U.S. cinema locations and 1,000 worldwide, including a location in the Palisades Center, said it needs at least $750 million to remain viable, even after obtaining $100 million in new debt financing, according to a federal regulatory filing.
"In the absence of additional liquidity, the company anticipates that existing cash resources will be depleted during January 2021," officials of Leawood, Kansas-based AMC said in its latest filing with the Securities and Exchange Commission. It additionally noted "substantial doubt exists about the company's ability to continue as a going concern for a reasonable period of time."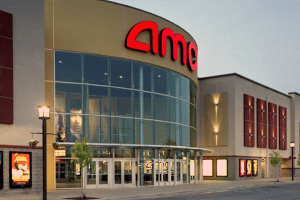 A second spike in the coronavirus has leveled a new blow to some theaters that had been open. Add to that, major studios including Warner Bros., are releasing blockbusters straight to streaming channels.
Researchers at Bank of America Securities recently reported that there are $31 billion in loans collateralized through commercial mortgage-backed securities involving properties with movie theaters among their five largest tenants. CoStar data shows that more than a third of that debt, $11 billion, is being carried by owners of properties with AMC Theatres as a tenant.
AMC previously announced financial restructuring moves that included deferring more than $400 million in rent obligations to 2021. The company said it has completed a $100 million debt offering from investment firm Mudrick Capital Management. AMC said in the filing that its cash expenditures for rent next year are scheduled to "increase significantly as a result of rent obligations that have been deferred to 2021 and future years that are in excess of $400 million as of November 30, 2020."
"In light of our liquidity challenges, and in order to avoid bankruptcy, we believe the company must reach accommodations with its landlords to abate or defer a substantial portion of the company's rent obligations," reads the SEC filing.
It said it plans to enter additional landlord negotiations for reductions, abatement or deferrals of rent in an effort to "avoid bankruptcy."
---
New E-Commerce Opportunities Available for Restaurants and Food Service Establishments Affected by COVID-19 | Ritual and PayPal Commit $1 Million Towards Discounted Purchases for Customers of Participating New York Businesses on Ritual ONE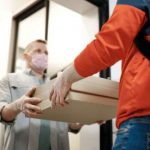 The second phase of New York's Empire State Digital initiative to support the state's restaurants and food service industry affected by COVID-19 has launched. Extending through April 2021, e-commerce company Ritual will offer its commission-free digital ordering platform Ritual ONE to New York's restaurants and food service businesses at no cost, for pickup and delivery. Additionally, PayPal has committed $1 million towards discounted purchases for customers of participating businesses on Ritual ONE in February 2021, at no expense to the businesses. This follows the Governor's extension of the moratorium on commercial evictions to support restaurants and small businesses.