RCBJ-Audible (Listen For Free)
Nanuet's Stop & Shop Will Relocate To Vacant Fairway Building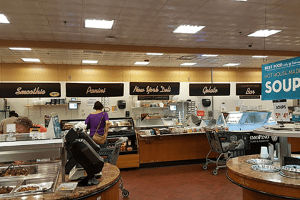 The shelves of the vacant Fairway Supermarket will fill again next summer when Stop & Shop at 32 South Middletown Road relocates to the site. Fairway shuttered its stores at the Shops at Nanuet in Sept. 2019.
There is discussion among Clarkstown officials to work with the supermarket to find a replacement tenant but there's also some chatter about rezoning the Stop & Shop site for housing. The likelihood of attracting another supermarket is questionable.
Meanwhile, Stop & Shop, which plans to relocate its store employees to the new spot, and intends to beef up its grab-and-go offerings, is welcome news for the battered Simon Mall, which has seen a raft of tenants, a darkened movie theater, and delayed opening of At Home, on the first floor of the former Macy's building.
Piermont Winter Farmers Market Outdoors This Year; SOUK On Hiatus
The Piermont Farmers Market will remain outdoors this season on Sundays from 10am – 1pm in the parking lots of M&T Bank and the Piermont Public Library.
This will be Piermont's first ever outdoor winter market. For the last seven years, an indoor market called "The SOUK" operated at the OUTSIDE IN Gallery & Espresso Bar, but due to the COVID-19 pandemic, organizers decided to keep it outside in the center of town.
Customers and vendors asked us to keep the outdoor market going and most of our summer market vendors are continuing with us, said Joe Serra, market manager and co-founder of the Valley Area Network & The OUTSIDE IN. "Many people feel much safer shopping outdoors rather than in supermarkets. So we'll keep it going as long as there is interest. We did reduce the hours so that our vendors won't have to be out in the cold for 5 hours".
The move from Parelli Park to the new location was made for comfort and safety reasons. The parking lots of M&T Bank and the Piermont Library are further away from the cold winds of the Hudson and are on pavement which can be plowed after any snowfall.
PiermontFarmersMarket@gmail.com
Tappan Zee H.S. Grad, Alexander Li '20, Elected To Join Sixth Cohort of Schwarzman Scholars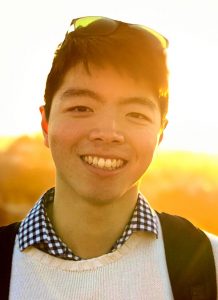 Cornell University's class of 154 scholars represents 39 countries and 99 universities. They were selected from a pool of more than 3,600 applicants, based on their exemplary leadership qualities and their potential to understand and bridge cultural and political differences.
In August 2021, the scholars will attend Schwarzman College at Tsinghua University in Beijing for a one-year master's program in global affairs.
For Li, a Tappan Zee High School alumni who graduated Cornell University with a bachelor's degree in electrical and computer engineering, the Schwarzman program is an opportunity to pursue an interest in sustainability that he developed as an undergraduate working on pollution monitoring tools with Max Zhang, a professor in the Sibley School of Mechanical and Aerospace Engineering, in the Energy and the Environment Research Lab.
That work's mix of engineering, policy and economic challenges inspired Li to seek a career in sustainability. In his junior year, he co-founded a nonprofit, GreenClub, that enables students to offset their carbon footprint. In May, GreenClub was named "Organization of the Year" at Cornell's Golden Gorge Awards, an event hosted by the Campus Sustainability Office (CSO) and Cornell Environmental Collaborative (ECO)that recognizes student sustainability leadership.
Li also developed an interest in global engagement and traveling abroad by participating in the Student Multidisciplinary Applied Research Teams (SMART) program, which provided him with an opportunity to work with a startup based in Nairobi, as well as travel to Kenya to research digital agriculture.
Since September, Li has worked with McKinsey & Company in San Francisco, focusing on technology and sustainability.
Li, who was named a Merrill Presidential Scholar in May, hopes to build bridges between China and the United States so both countries can lead a global effort in decarbonization and collaborate on cleantech solutions that address the climate crisis.