TD Bank Experts Say They Continue To Navigate Uncharted Times
By Judith Bachman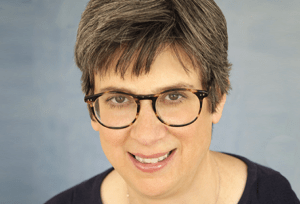 Loans and credit are critical for small businesses. The pandemic, and its ongoing certainty, has complicated the landscape for lending. We spoke with Thomas Rau, Regional Vice President, and Steve Kaminski, Head of U.S. Residential Lending, both of TD Bank, to gain insights and illumination on the current availability of financing.
Q. The lending environment right before the pandemic was robust. In the immediate aftermath of the onset of the pandemic this spring, what did you see change in the commercial and residential lending market?
A. Rau: The COVID-19 shutdown caused business disruptions for many industries and TD Bank – like many lenders – saw a good portion of our business lending come in the form of Paycheck Protection Program (PPP) loans from April through August. We are proud to have helped more than 21,400 businesses throughout the state obtain needed PPP funding. Some businesses also tapped into existing lines of credit to keep their operations going.
A. Kaminski: Uncertainty about COVID-19, increased job loss and duration of elevated unemployment levels drove an immediate pull back in both buying and selling.  Across the industry, underwriting a mortgage became an even more complex process.  We continued to work through the crisis, moving some parts of the residential mortgage process online and conducting socially-distant "front porch closings." It was – and remains – important to manage borrower expectations and reinforce that delays in the process are possible as lenders navigate this challenging environment.
Q. How have things evolved since the immediate impact through the summer to the current season for commercial and residential lending?
A. Rau: TD Bank continues to work closely with our clients as a trusted resource and have supported them through PPP, loan deferment programs and introduction to various lending alternatives provided by TD Bank and/or other providers such as the SBA. We remain in uncharted waters as we navigate through the impact COVID has had on our local businesses, and we encourage business owners and executives to lean on local resources like their banker to obtain insights and assistance in strategizing alternatives for business operations and opportunities. The impact of the pandemic is very business- and industry-specific at the moment, and it is difficult to project the ultimate outcomes of COVID-19 and related economic environment until this pandemic runs its course.
A. Kaminski: While refinance volume was already massive, we began seeing a noticeable lift in purchase transactions across our footprint. The combination of historically low interest rates, pent-up demand from the spring homebuying season, and low inventory has led to a very active summer and fall.
Q. What should business owners do to gain access to commercial financing in the current and near future?
A. Rau: Business owners and executives considering financing in the near future should update short-term business plans to show how they are adjusting business strategies to obtain revenue, what they are doing to maintain or protect cash flow and be able to relay a definitive need for the financing. This is important in a stable economy but especially essential when attempting to obtain financing in a challenging time.
Judith Bachman is the founder and principal of The Bachman Law Firm PLLC in New City. judith@thebachmanlawfirm.com 845-639-3210, thebachmanlawfirm.com