Keeping An Eye On Proposed Legislation To Lessen The Pain For Commercial Landlords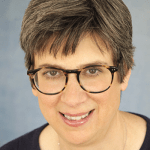 By Judith Bachman
Drive around – the number of darkened commercial spaces in the county is alarming. Some of the attrition started before the pandemic, particularly in the retail sector. But the pandemic, with its protracted lockdowns and an uncertain trajectory, is causing unprecedented pain. Congress's inability to pass the Hero's Act, with its second round of financial aid, has not helped.
The commercial rental market is in free fall. Failing in that market ripples throughout the economy. We are hopeful that state and county officials will step in with measures to get us through this crisis.
When commercial tenants cannot pay rent, landlords cannot pay their employees, mortgages, taxes, insurance. Both the New York State legislature and Governor Andrew Cuomo are looking at a variety of measures aimed at supporting the commercial real estate market to stem the bleeding.
One measure the legislature considered over the summer is a rent relief bill (NY State Senate Bill S 8865 and Assembly Bill A 10901).  The legislation would provide rent relief to small tenants with documented losses caused by the pandemic and related closure measures.
Under the bill, a covered tenant would pay its landlord the lesser of 20 percent of its revenue or one third of the monthly rent.  The landlord would forgive 20 percent of the monthly rent and be reimbursed for the remainder of the rent through the New York Department of Financial Services.
A second legislative measure would provide tax relief to landlords if they enter into commercial leases with tenants economically impacted by the pandemic. NY State Senate Bill S8904 authorizes the enactment of local legislation to offer property owners a property tax abatement if they enter into long term leases with capped rent increases. The abatement would apply if the landlord enters into such a lease with either their existing small business tenants harmed by the pandemic or to a new tenant for previously vacant space.
An additional bill tries to head off a wave of commercial vacancies and motivate landlords to accept new tenants.  Bill S8865 authorizes large localities to set a "commercial vacancy tax." The commercial vacancy tax would be imposed on any ground floor commercial premises that remains vacant for more than six months.   In addition to these legislative measures, Governor Cuomo extended the State's moratorium on many commercial evictions through year end.  The moratorium bans commercial evictions for non-payment of rent for tenants financially impacted by the pandemic.
Given the pandemic's grave impact on the commercial real estate market, we expect both the State legislature, Governor, and, even the County to take additional actions beyond the measures listed here.  Business owners should contact their representatives on both the State and local level to encourage the enactment of further relief for the commercial real estate market.
Judith Bachman is the founder and principal of The Bachman Law Firm PLLC in New City. judith@thebachmanlawfirm.com 845-639-3210, thebachmanlawfirm.com